Press Releases
The National Waterfront Museum has introduced a new sensory room
Date:
2017-10-26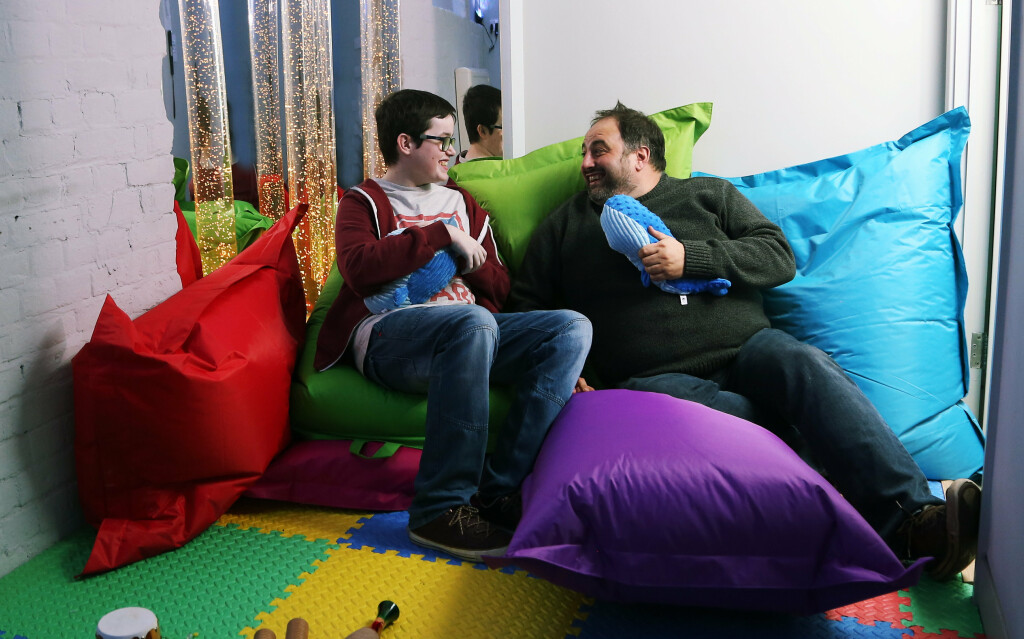 The National Waterfront Museum has introduced a new sensory room to offer visitors with conditions such as autism and learning disabilities a place to relax and take a break away from the noise and bustle of its galleries.
The Chill Out room includes highly-coloured soft flooring, beanbags to relax on, a colour-changing effect on the ceiling, natural sounds like birdsong and lapping waves, and a selection of different-textured toys to handle.
And the room, which was converted from a first aid room, is believed to be the first of its kind in a public museum in Wales.
The room was suggested by gallery assistant Suzanne Benney, who had completed an autism champion training day, and herself has a son with autism. Her own experiences, and a fact-finding visit to a facility at Ysgol Pen-y-Bryn special school in Swansea, saw her produce a "shopping list" of items for the room, such as visually stimulating bubble lamps and toys with different textures. "Having a room where people can go and take time out is really important, and can make the difference to a visit somewhere," says Suzanne.
Other staff have also contributed input – including teenage volunteer Rhys Thomas, who himself has autism.
"The Chill Out room significantly extends the range of services we are able to provide for our visitors," says visitor services manager Leighton Sault-Jones.