Press Releases
TV historian reveals secrets of Christmases past
Date:
2017-11-14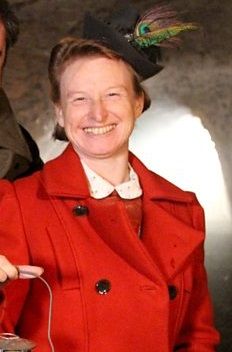 TV historian and re-enactor Ruth Goodman will be celebrating ordinary men and women and their extraordinary ways of marking the festive season when she presents the National Waterfront Museum's free Christmas Lecture on Sunday, 26 November.
Ruth, whose particular interest is in how people of the past lived their daily lives, will be revealing How To Have A Victorian Christmas in her talk at the Swansea-based museum.
Ruth has appeared in some of the most popular history programmes on TV in recent years – such as Victorian Pharmacy, Wartime Farm and Edwardian Farm – in which she and colleagues take on tasks that were commonplace in historical times to discover how our ancestors coped without the technologies we take for granted.
And she'll be sharing Victorian secrets in the Christmas Lecture which is free and starts at 2.30pm on Sunday, 26 November.