Press Releases
New blacksmith at National Slate Museum makes hearts of iron for St Dwynwen and St Valentine's Day
Date:
2018-01-24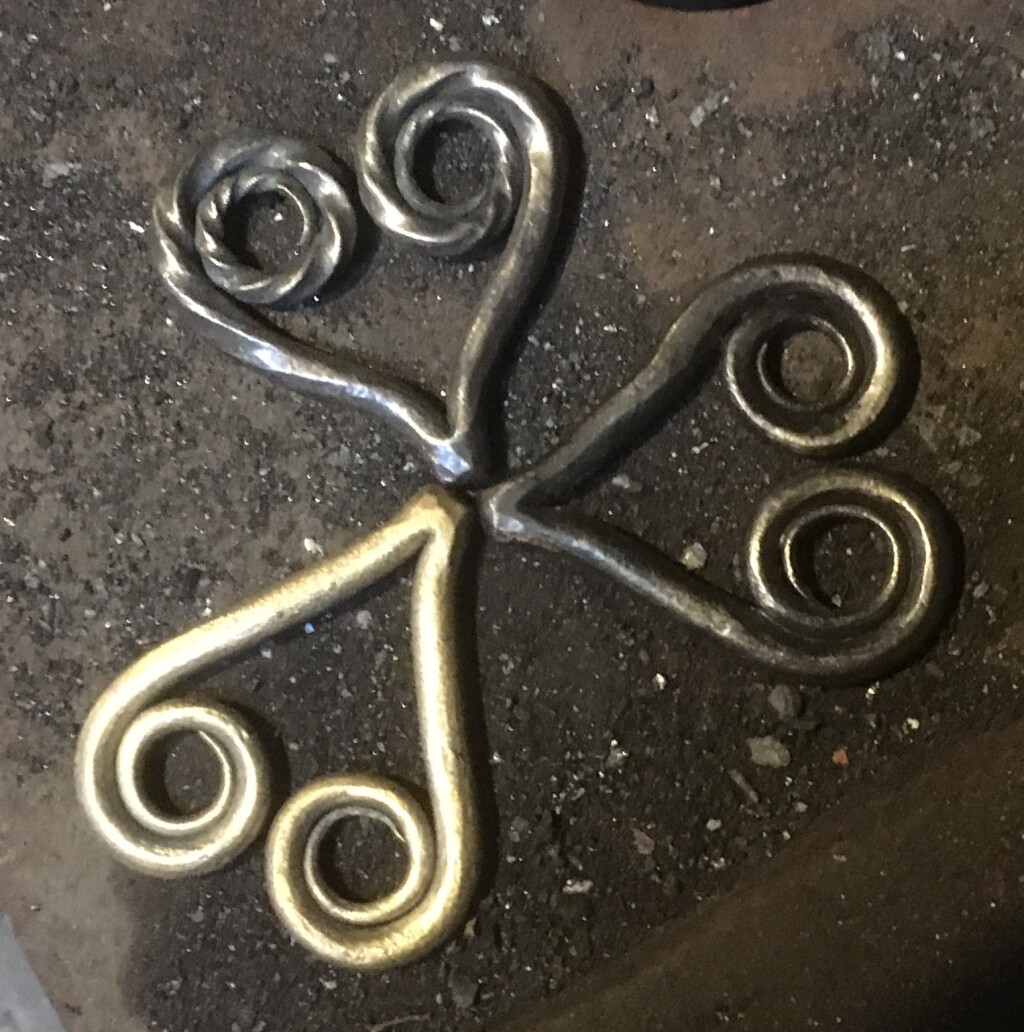 If you're struggling to decide what to get your loved one for St Dwynwen's Day or Valentine's Day why not give them a unique hand-made iron heart?
The hearts are available for the first time at the National Slate Museum Llanberis following the appointment of a Blacksmith to work on site.
Liam Evans of Waunfawr joined the museum last year and has already given several demonstrations to visitors and groups visiting the museum and is now beginning to produce work which can be sold in the museum shop.
Having a blacksmith on site reflects the excellent crafts skills that were available on the site originally and breathe life into the original workshops to be found on the west side of the museum as Dr Dafydd Roberts explained:
"The workshops were the heart of Dinorwig quarry, and the blacksmith was essential to the quarrymen, producing steel tools enabling them to extract slates from the rock. A good blacksmith would understand the various needs of different quarrymen, creating custom-made items for the job at hand. At one time, twelve fires burned in this forge, with a team striking and forging metal pieces into equipment of all kinds. The heat and the noise must have been tremendous!"
For 28 year old Liam - a graduate of the National School of Blacksmithing at the Hereford School of Technology - the hearts are just one of many new projects he hopes to establish in future at the museum:
"I couldn't believe my luck when this opportunity came up to work as a blacksmith in such an iconic place and so close to home. In just the few months I've been here, I've worked on many different designs and projects and look forward to working on many more in the future, using all the skills I've acquired at the National School of Blacksmithing.
The iron hearts are currently available in the museum shop. For more information contact the Museum on 02920 573700 @amgueddfalechi