Press Releases
St Fagans National Museum of History shortlisted for £100,000 Art Fund Museum of the Year 2019
Date:
2019-04-26
St Fagans National Museum of History in Cardiff has been selected as one of five finalists for Art Fund Museum of the Year 2019, regarded as the most prestigious museum prize in the world. The annual award celebrates innovation and exceptional achievement in museums and galleries across the UK.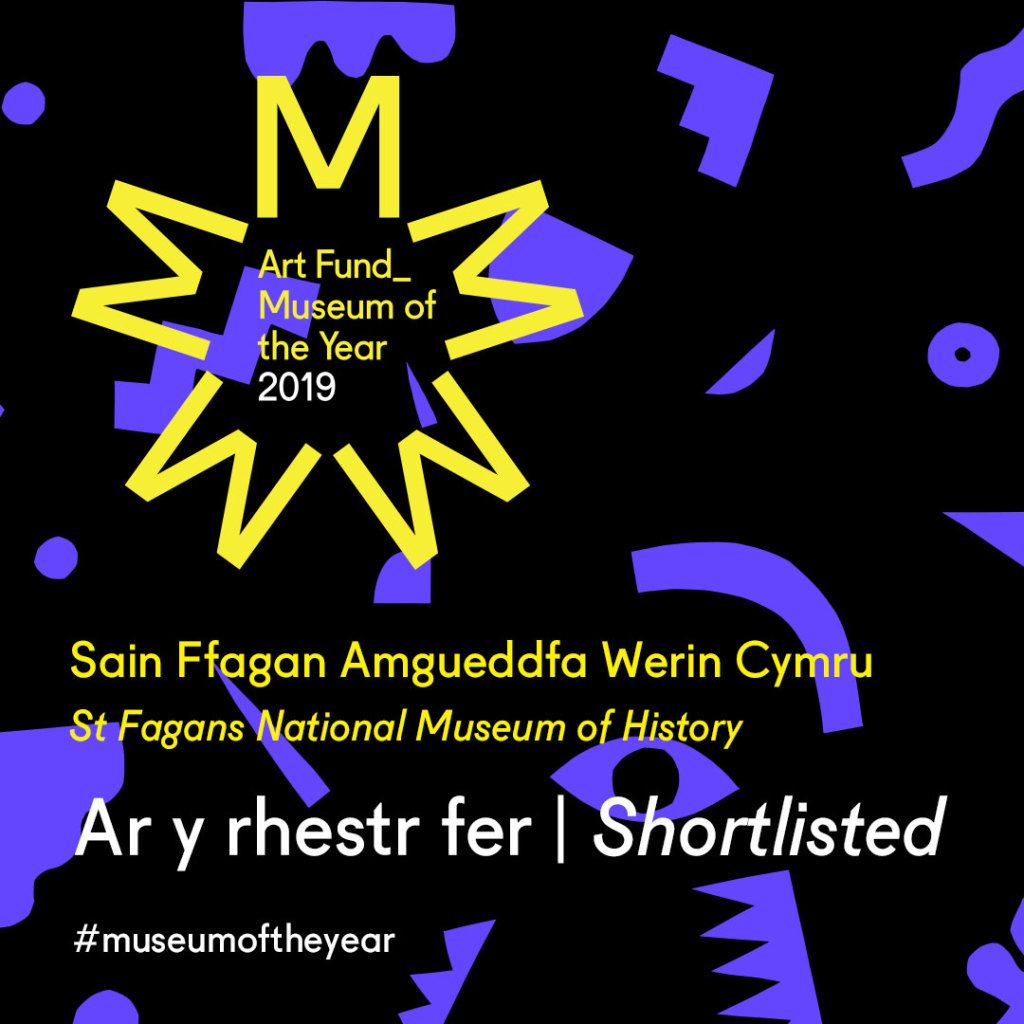 The other four museums shortlisted for the title are HMS Caroline, Belfast; Nottingham Contemporary; Pitt Rivers Museum, Oxford and V&A Dundee.
The winning museum, which will receive £100,000, will be announced at a ceremony at the Science Museum, London, on Wednesday 3 July 2019. The other shortlisted museums will receive £10,000 each in recognition of their achievements. This year's judging panel for the Art Fund Museum of the Year 2019 award, chaired by Stephen Deuchar, Director of Art Fund, are David Batchelor, artist; Brenda Emmanus, broadcaster and journalist; Bridget McConnell, Chief Executive, Glasgow Life; Bill Sherman, Director, Warburg Institute.
St Fagans National Museum of History is one of Wales' most popular heritage attractions and explores the history and culture of the nation. Last year the museum completed its Making History project, a £30 million redevelopment to become Wales' National Museum of History, opening new galleries and workshop spaces and transforming its visitor experience. Throughout the development, the museum remained open, welcoming 3 million visitors to enjoy recreated iron age houses, a medieval royal residence and the new craft centre, as well as engaging 720,000 people in the museum's transformation through an imaginative public programme – reflecting the museum's aim to create history 'with' rather than 'for' the people of Wales.
David Anderson, Director General, Amgueddfa Cymru – National Museum Wales, said,
"We are delighted that St Fagans National Museum of History has been selected as a Finalist in the Art Fund Prize Museum of the Year 2019.
"2018 was a significant year in the history of the museum, when we completed a £30m redevelopment of the Museum. We are immensely proud that the new St Fagans was created through the practical help and generosity of so many people from Wales and beyond.
"Thanks to the contributions of National Lottery players, this is a project in which over 3,000 volunteers and 200 community organisations, street charities and local groups from all over Wales have played a role. We see this not as a project but as a way of working for the whole organisation, which we will sustain and develop in the years ahead.
"It is our ambition for St Fagans to become a centre for cultural democracy, with a strong emphasis on opportunities for critical thinking and the practice of skills. In addition, the new galleries provide a much broader representation of the sweep of human history in Wales than before, from the first Neanderthal hunters to contemporary multicultural society."
Speaking on behalf of the judges, Stephen Deuchar said: "The five shortlisted museums have each offered outstanding and different approaches to the vital task of engaging with the widest public in new and adventurous ways. We congratulate all those who are on the shortlist and encourage everyone to go and visit them."
This year Art Fund is asking visitors to the five finalists to share their best museum stories, reviews, photos, memories and moments on Twitter using @artfund #museumoftheyear
ENDS