Press Releases
New Museum Events Officer hopes to raise museum profile with music and water power!
Date:
2019-05-15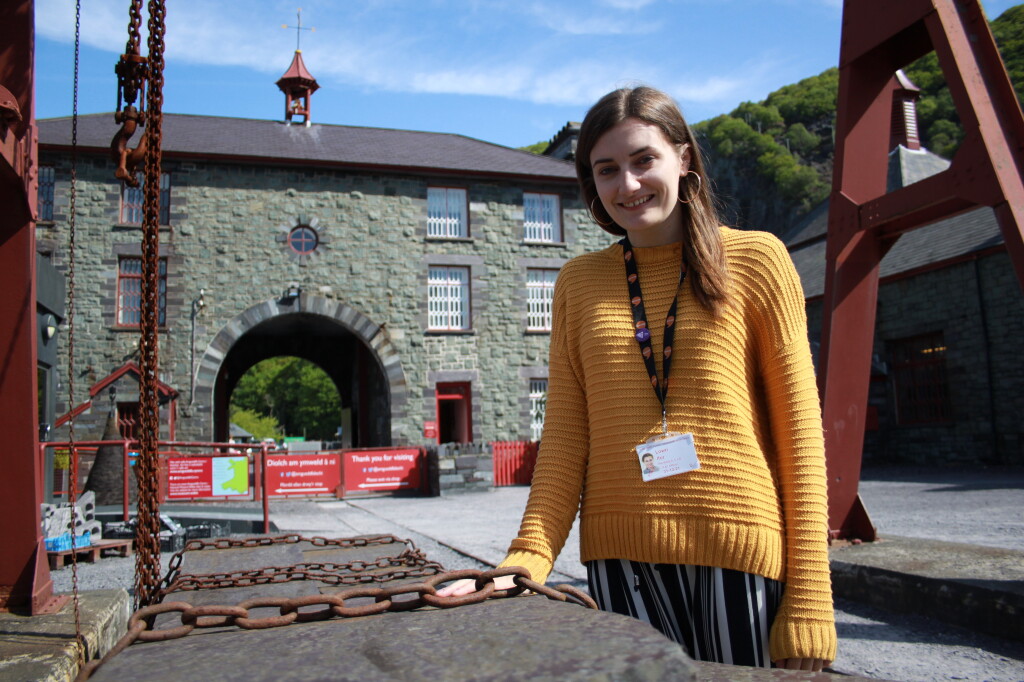 A newly appointed events officer at the National Slate Museum is hoping to broaden audiences at the site with a host of new activities.
As events officer at the National Slate Museum Llanberis, Lowri Ifor of Caernarfon is responsible for both Educational and Public events at the museum.
"I've been visiting the museum since I was a child and it's one of my favourite places in the area. I've brought friends from as far afield as New Zealand and Canada to the museum in the past so being able to work here as well is very exciting."
One of Lowri's major projects for the year is introducing more music to the museum.
"One of my first projects here at the museum last year was to arrange for Candelas to play at the museum, as part of the Loud in Libraries project and now we're introducing some more with the Music at the Museum day in June, organised in conjunction with PYST. We're looking forward to welcoming three of the most exciting young acts on the scene – Lewys, Gwilym and Alffa – particularly given that Alffa, from Llanrug, are so local to the museum. Because the gig will be held in the afternoon, we're hoping to see local families take the chance to enjoy some live music in a more relaxed setting."
Lowri has also been working on several educational projects including new science workshops for schools looking at the museum's amazing waterwheel and incline, and helping to establish the LleChi Young Ambassador programme as part of the Wales Slate bid for World Heritage Status.
"I've been working with young people for a while and was previously a teacher in London, so it's great to working back at home and to have the challenge of engaging with young people in different ways."
Looking to the future Lowri is hoping to continue to organise new and exciting events at the museum, and to attract a wider audience to visit.
The National Slate Museum currently attracts 145,000 visitors a year and is open throughout the year with a host of seasonal activities and exhibitions. It is one in a family of museums run by Amgueddfa Cymru – National Museum Wales. Other sites include National Histroy Museum, Big Pit, National Mining Museum and the Waterfront Museum in Swansea.
For more information visit the website museum.wales