Press Releases
A packed arts and culture programme for 2020 at National Museum Cardiff
Date:
2019-12-20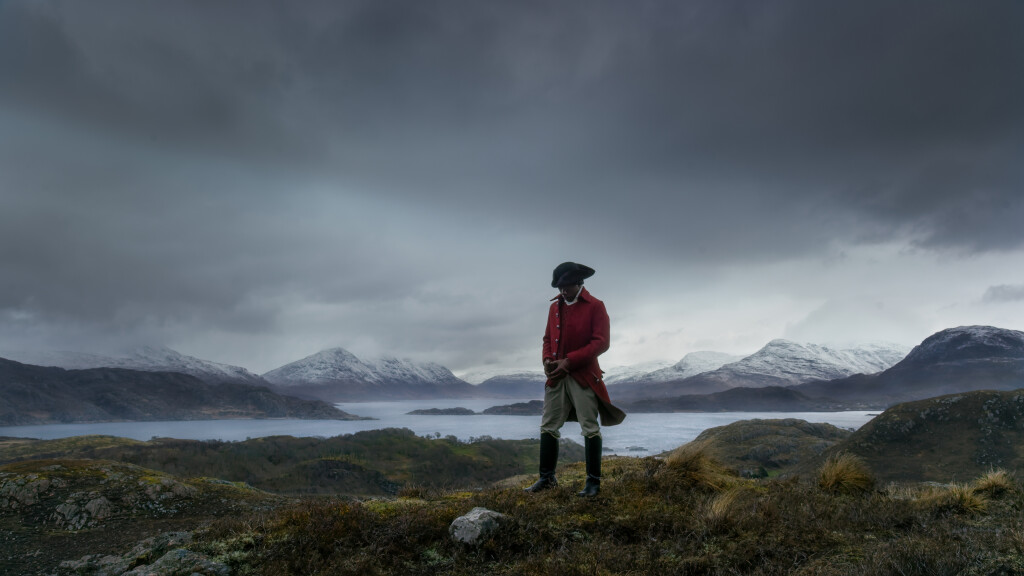 From world-class paintings to photography that tells a tale, and from an exhibition looking back at Richard Burton's life to one looking forward at the art of the future with Artes Mundi, it's a bright year ahead at National Museum Cardiff as it announces a year of new and exciting exhibitions for 2020.
Amgueddfa Cymru – National Museum Wales is pleased to announce the recent acquisition of British artist John Akomfrah's Vertigo Sea. The three-screen film, first seen at the 56th Venice Biennale, will be seen for the first time in Wales at National Museum Cardiff from 16 May to 6 September 2020. Vertigo Sea will also go on display at Towner Art Gallery, Eastbourne, 3 October–6 December 2020.
The work is a poetic meditation on man's relationship with the sea and an exploration of its role in the history of slavery, migration and conflict. It was acquired in 2019 and is jointly owned by Towner Art Gallery and Amgueddfa Cymru – National Museum Wales. Acquired with support from the Art Fund, the Derek Williams Trust, The Search Foundation through the Contemporary Art Society and Towner Collection Development Fund.
Vertigo Sea will be seen as part of a larger exhibition The Rules of Art?, which brings together five centuries of painting, drawing, sculpture, photography, film and ceramics to explore questions of representation, identity and the environment. Working with artists, writers and community partners, elements of the interpretation of the exhibition will come from a range of different voices. This will further question whose stories are being told, and who is telling them. May-September 2020.
Welsh actor Richard Burton is the subject of a brand new exhibition: Becoming Richard Burton follows the story of how Richard Jenkins from Pontrhydyfen and Taibach, Port Talbot became Richard Burton the world-famous actor.
The exhibition will feature Burton's personal diaries, papers and objects from the Richard Burton Archives held at Swansea University. This first major exhibition on the life of Richard Burton will tell an intimate story and reveal the man behind the myth. Becoming Richard Burton will be on show from 4 April to 6 September 2020.
In 2020 the national tour of Bernardo Bellotto's The Fortress of Königstein from the North – one of the most original and impressive examples of 18th-century landscape painting – will tour the UK starting at National Museum Cardiff. Imagine a Castle: Paintings from the National Gallery, London will be on display 28 January -10 May 2020
Acquired for the National Gallery with Art Fund support in 2017, this picture, accompanied by five other National Gallery paintings featuring castles and fortresses, will be shown in exhibitions and displays in venues around the UK in 2020 and early 2021.
Bringing together both real and imagined castles, this tour – supported by Art Fund – to National Museum Cardiff, Sunderland Museum & Winter Gardens and Norwich Castle Museum will explore the creative possibilities that castles have presented to artists over the last 500 years.
National Museum Cardiff's photography programme continues in 2020.
Martin Parr in Wales will remain open until 4 May 2020
Martin Parr in Wales (open until 4 May 2020) features photography by Martin Parr, one of the most influential photographers working in the UK today. Over the last 40 years, he has recorded people, places and cultures in the UK and beyond, exploring themes of leisure, consumption and communication. He portrays modern life in a humorous and affectionate way.
This exhibition brings together, for the first time, a selection of Parr's work in Wales from the mid-1970s to 2018. His photographs – many of which have never been exhibited before – explore different aspects of Welsh life and culture, from male voice choirs and national sports to food, festivals and the seaside.
ARTIST ROOMS: August Sander (open until 1 March 2020) presents over 80 photographs by August Sander (1876-1964), one of the most influential photographers of the twentieth century. The portraits are drawn from Sander's monumental project, People of the Twentieth Century, through which he aimed to capture a true portrait of the German nation. Sander photographed people of all ages and backgrounds, from farmers, policemen and politicians to bricklayers, secretaries and artists. His subjectsare titled by profession or social class and categorised into seven distinct groups; The Farmer; The Skilled Tradesman; The Woman; Classes and Professions; The City; The Artists and The Last People.
This exhibition draws from ARTIST ROOMS, a touring collection of over 1,600 works of modern and contemporary art by more than 42 major international artists. The collection is displayed across the UK through a programme of solo exhibitions, supported by Arts Council England, Art Fund and Creative Scotland.
ARTIST ROOMS is jointly owned by the National Galleries of Scotland and Tate. The collection was established through The d'Offay Donation in 2008, with the assistance of the National Heritage Memorial Fund, Art Fund, and the Scottish and British Governments. The exhibition has received additional support from the Colwinston Charitable Trust.
Bernd and Hilla Becher: Industrial Visions (open until 1 March 2020) brings together 225 photographs by Bernd and Hilla Becher. In 1965, the Bechers made their first visit to Wales and returned in 1966 after receiving a British Council Fellowship. Based at a campsite in Glynneath, they explored the south Wales valleys and made an extensive series of photographs that now stand as monuments to a lost world of labour that were once central to the social fabric of industrial communities.
Following on from 2017's successful exhibition Swaps, this new exhibition for 2020 features more highlights from David Hurn's private collection of photography. David Hurn's Swaps May 2020-February 2021.
Throughout his career as a documentary photographer and member of Magnum Photos, David Hurn has been an avid collector of photography. Over sixty years he has assembled a collection of approximately 700 photographs that span a variety of photographic disciplines.
Hurn gifted a large collection of photographs to Amgueddfa Cymru – National Museum Wales in 2017. The gift comprised two parts: approximately 1,500 of his own photographs that span his sixty-year career as a documentary photographer, and approximately 700 photographs from his private collection which he has compiled throughout the course of his career.
The UK's leading international contemporary art prize Artes Mundi returns to National Museum Cardiff in October 2020 until February 2021.
Artes Mundi is the UK's leading international contemporary art prize and an important arbiter of cultural exchange between the UK and the international community. Challenging and questioning the current global, political and social climate, Artes Mundi 9 will bring together a major biennial exhibition of ground-breaking international contemporary art exhibited by the most relevant artistic voices of our time.
This year's impressive shortlist of six artists for the ninth edition of the biannual prize: Firelei Báez (Dominican Republic), Dineo Seshee Bopape (South Africa), Meiro Koizumi (Japan), Beatriz Santiago Muñoz (Puerto Rico), Prabhakar Pachpute (India) and Carrie Mae Weems (USA).
The winner of the prestigious Cardiff-based Artes Mundi prize will be announced in January 2021 during the four-month exhibition.
Dippy the Diplodocus's visit to Cardiff will be coming to an end on 26 January 2020. The UK's most popular dinosaur arrived at the Museum in October and attracted over 100,000 visitors in his first month. Dippy On Tour will be at National Museum Cardiff until 26 January 2020.
Dippy on Tour: A Natural History Adventure has been brought about by the Natural History Museum, in partnership with the Garfield Weston Foundation and supported by Dell EMC and Williams & Hill, working with partners UK wide to tour one of its most iconic exhibits over three years.
National Museum Cardiff has received the generous support of Admiral, Great Western Railway and John Lewis and Partners' Cardiff store in bringing Dippy to Wales. The support of all of our partners makes it possible for families to come together to experience this once in a lifetime exhibition.
The Fossil Swamp exhibition will also continue to amaze and educate people about preserved fossils that tell us about ancient tropical wetlands in what we now know as Wales.
Some of the fossils on display, including the huge 3D centrepiece Stigmaria, come from the world-class heritage site at Brymbo in north-east Wales. The Brymbo fossils reveal exactly how some of these giant plants grew. It's rare to find these remains preserved in 3D at such size because most plant fossils from other sites come from broken pieces of plants that drifted through the swamp's waterways.