Press Releases
Amgueddfa Cymru–National Museum Wales Acquires Two Important 19th Century French Paintings
Date:
2020-12-16
Amgueddfa Cymru – National Museum Wales is delighted to announce the acquisition of two important 19th-century French paintings. One of Edouard Manet's most significant late portraits and a late landscape by Corot have both been allocated to the Museum after being accepted in lieu of tax.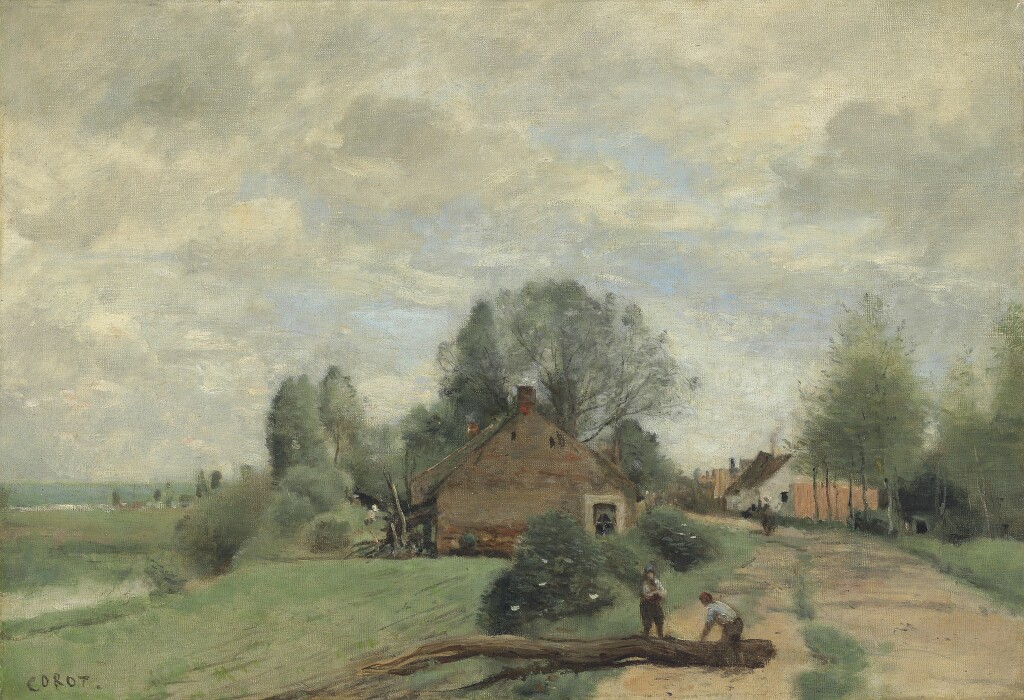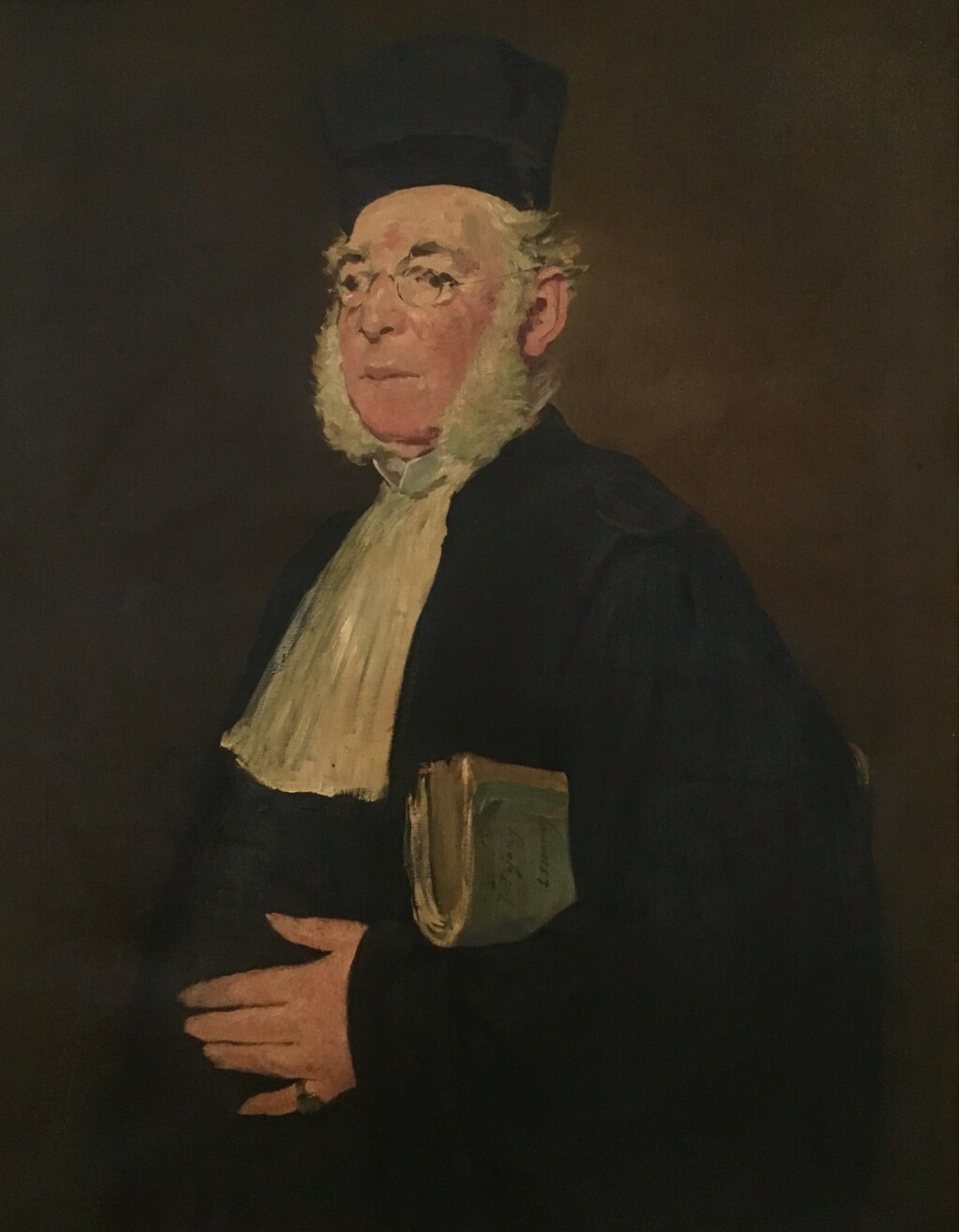 The Portrait of Monsieur Jules Dejouy was painted by Edouard Manet in 1879 and is an important addition to the small number of Manet's portraits in British public collections. Its 're-appearance' after more than ninety years in the same private family collection is an exciting moment for all enthusiasts of 19th-century French art.
Jules Dejouy (1815-1894) was a successful lawyer, appointed to the Imperial Court in France in 1849 and a member of the Conseil de l'Ordre. He was also Manet's older cousin and an important figure in the artist's life. In this portrait, Manet's loose, spontaneous brushwork conveys his affection for Dejouy, as well as the sitter's vitality, intelligence and generous character. Wearing his lawyer's robes and with a sheaf of papers under one arm, Dejouy seems to have been caught in the middle of a busy day in the courts.
La Route aux Boucherons, Arleux-du-Nord was painted by Corot in 1871 and is quite different in character from the six other Corot landscapes which it joins in the museum collection.
Five of these paintings were bequeathed by the sisters Gwendoline and Margaret Davies in 1951 and 1963, but this one demonstrates a different aspect of Corot's art. This view of village life belongs to a group of pictures that Corot painted during his stay in north-east France in the spring and summer of 1871, and reflects Corot's lifelong love of the landscape
Andrew Renton, Keeper of Art at Amgueddfa Cymru said, "These are really exciting acquisitions for Amgueddfa Cymru, made possible by the Acceptance in Lieu system that has done so much to enrich the collections of this and other museums around the UK.
"It's well known that Amgueddfa Cymru houses one of the world's great collections of 19th- and early 20th-century French art, thanks to the generous bequests of the sisters Gwendoline and Margaret Davies, so Manet's portrait of Jules Dejouy will be very much at home here. l'm sure visitors to the Museum will be thrilled to see it, and I'm really looking forward to it hanging on the wall next to other paintings by Manet and his contemporaries.
"Visitors to National Museum in Cardiff will be familiar with the Corot landscapes from the Davies collection, but don't experience the side of Corot's work that this painting represents. During the Covid-19 pandemic many of us have realised the comfort and pleasure to be derived from quiet enjoyment of nature, and so I think this painting really speaks to us in these difficult times. This is another wonderful example of how the Acceptance in Lieu system continues to enable the people of Wales to experience great works of art as part of their national collection."
Edward Harley OBE, Chairman, Acceptance in Lieu Panel, said: "I'm delighted that Amgueddfa Cymru – National Museum Wales – has acquired these wonderful paintings by Manet and Corot through the Acceptance in Lieu Scheme. Manet's portrait of his cousin and close friend is of enhanced interest for depicting an important figure in the artist's life. Corot's beautiful landscape will join others in the museum's collection, which continues to be one of the great repositories of nineteenth- and twentieth-century French art. I hope this example will encourage others to use the scheme to enrich our public collections."
Amgueddfa Cymru is grateful to Sotheby's and Christie's for the role they played in making the allocation of the works - Manet's portrait and Corot's landscape respectively - to the collection.
Deputy Minister for Culture, Sport and Tourism, Lord Elis-Thomas said, "It's a pleasure to accept these important works for the nation and I'm delighted that they will further enhance the excellent collections that already exist at Amgueddfa Cymru. The Acceptance in Lieu Scheme has been of significant benefit to the people of Wales. A diverse range of collections, objects and archives have been acquired in recent years by Amgueddfa Cymru and these items will be preserved and enjoyed for posterity by all."
Amgueddfa Cymru is a family of seven museums and a collections centre, which are all free to enter thanks to the support of the Welsh Government. Together, it is home to the nation's art, history and science collections, which will continue to grow so that they can be used and enjoyed by both present and future generations.
One of its museums, St Fagans National Museum of History which explores the history and culture of Wales, won the Art Fund Museum of the Year 2019.
As a registered charity, Amgueddfa Cymru is grateful for all support. The events and exhibitions programme is supported by players of the People's Postcode Lottery.
ENDS