Press Releases
Summer of Fun Festival for young people and families in Welsh Museums over the summer holidays!
Date:
2022-08-03
From clog dancing and traditional games to creative workshops and amazing performances – there's a whole host of activities for young people and families to enjoy at Amgueddfa Cymru – Museum Wales' seven museums over the summer holidays as it takes part in the Summer of Fun Festival!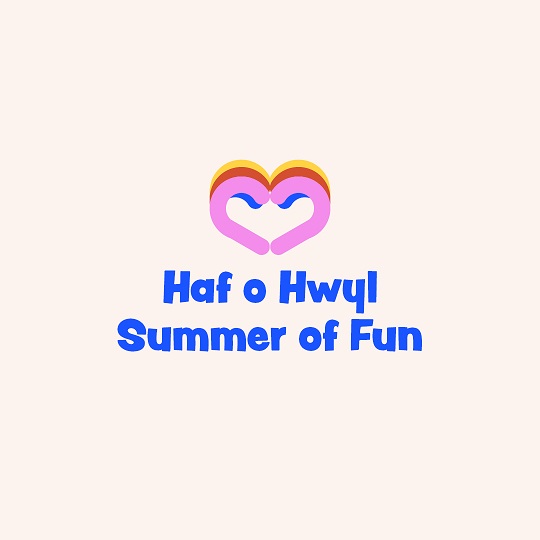 The Summer of Fun initiative, funded by the Welsh Government, looks to support children and young people by providing a variety of safe places for free play and physical activity to build social skills, and with a wide range of activities at all seven museums around the country there's something for all everyone to enjoy!
Amgueddfa Cymru has teamed up with the Federation of Welsh Museums and Art Galleries for the Festival. Activities on offer include learning about Roman life at the National Roman Museum Caerleon, clay play workshops at St Fagans National Museum of History and the opportunity to make a creative tile of wellbeing at National Museum Cardiff. At the National Waterfront Museum Swansea there are drag racer car workshops and at Big Pit National Coal Museum, you can take part in historical games with Fiery Jack Entertainment! In the National Slate Museum Llanberis you can see actors in residence and at the National Wool Museum Drefach - have a go at clog dancing with record breaker Tudur Phillips.
Nia Williams, Director of Learning and Public Programmes at Amgueddfa Cymru said:
"It is a pleasure to partner with the Federation of Museums and Art Galleries of Wales on Welsh Government's Summer of Fun initiative. We've developed a programme in collaboration with young people. I would like to thank all the young people and partners involved for their enthusiasm and inspiration. We hope children and young people enjoy the activities and are inspired to be creative."
Nêst Thomas of the National Federation of Museums and Art Galleries of Wales, said:
"We're delighted to be working with Amgueddfa Cymru on the Summer of Fun initiative. The funding from the Welsh Government means there will be special opportunities for young people throughout Wales. These activities highlight the positive impact museums can have on people's lives from learning skills to supporting wellbeing and having fun. It's also brought together many museums, community groups, artists and others in Wales, providing a firm foundation for future opportunities."
All activities are FREE. For more information and a full list of Festival activities visit Summer of Fun 2022 | Museum Wales
Amgueddfa Cymru belongs to everyone and is here for everyone to use.
We are a charity and a family of seven national museums and a collections centre, located across the country. Our aim is to inspire everyone through Wales' story, at our museums, in communities and digitally.
Our welcome is free thanks to funding from the Welsh Government and extends to people from all communities.
Play your part in Wales' story: by visiting, volunteering, by joining, by donating. www.museum.wales
ENDS
For further information please contact: communications@museumwales.ac.uk