Press Releases
A New Chapter in the Story of the Woollen Industry in Wales
Date:
2023-03-27
After nearly 60 years of working in the woollen industry, Raymond and Diane Jones are retiring and Amgueddfa Cymru will be welcoming the acquisition of Melin Teifi's fantastic array of machinery.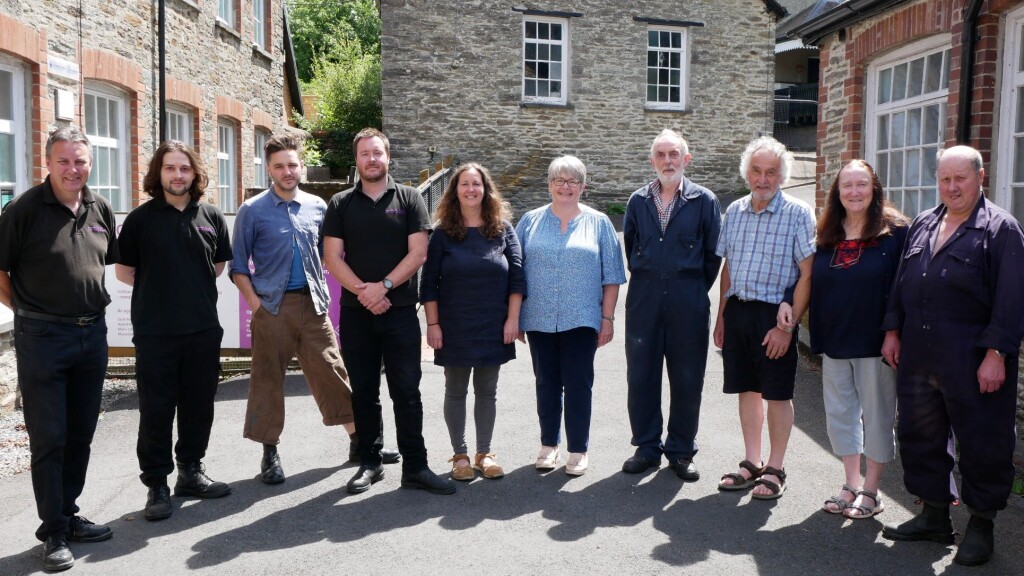 Melin Teifi has been operating on the site of the old Cambrian Mills, which is home to the National Wool Museum, in Dre-fach Felindre in the Teifi Valley in Carmarthenshire since 1982. The mill was established by Raymond and Diane Jones in 1982, following the closure of Cambrian Mills, where they had both worked for 18 years.
Over the last 40 years, Melin Teifi and their experienced team of craftspeople have played an integral role in the visitor experience here at the National Wool Museum.
There are now only a handful of working wool mills remaining in Wales, and as a result of Amgueddfa Cymru's acquisition of Melin Teifi, the machinery and equipment will remain in situ and will be protected, maintained and used to continue with the tradition of flannel weaving in Wales.
Ann Whittall, Head of the National Wool Museum said:
"The National Wool Museum have worked closely with Raymond and Diane over the last four decades; we will miss their presence here on the site of the National Wool Museum. Their passion, enthusiasm and expertise has enriched our understanding and appreciation of the woollen industry and have offered our visitors a unique insight into the life of a working mill.
The acquisition of these historic looms and machinery by Amgueddfa Cymru will ensure that the tradition of wool weaving in Wales will be protected for future generations. It will enable our craftspeople to continue their training and develop their skills as they produce high quality Welsh woollen blankets.
All of us at the National Wool Museum would like to thank Raymond and Diane for their contribution to the Woollen Industry in Wales and wish them a very happy retirement.
This is not the end of the story; simply a new chapter in the story of the Woollen Industry in Wales."
Amgueddfa Cymru belongs to everyone and is here for everyone to use.
We are a charity and a family of seven national museums and a collections centre, located across the country. Our aim is to inspire everyone through Wales' story, at our museums, in communities and digitally.
Our welcome is free thanks to funding from the Welsh Government and extends to people from all communities.
Play your part in Wales' story: by visiting, volunteering, by joining, by donating.
Ends