Press Releases
Treasure found on Gower
Date:
2023-09-25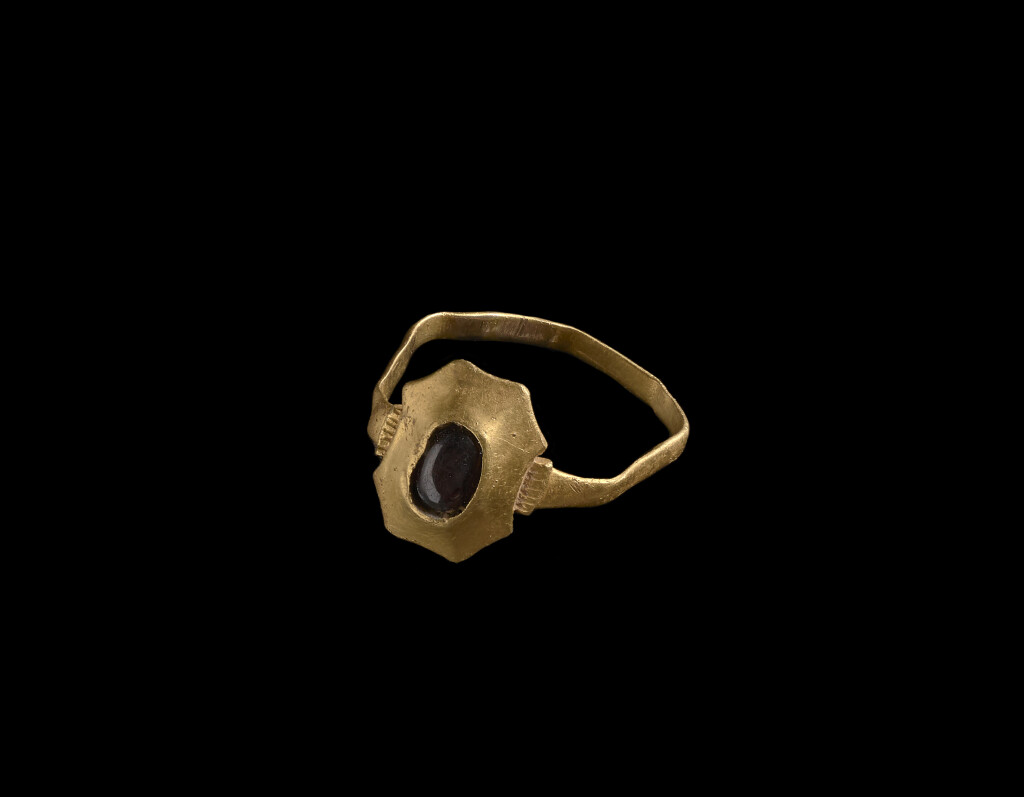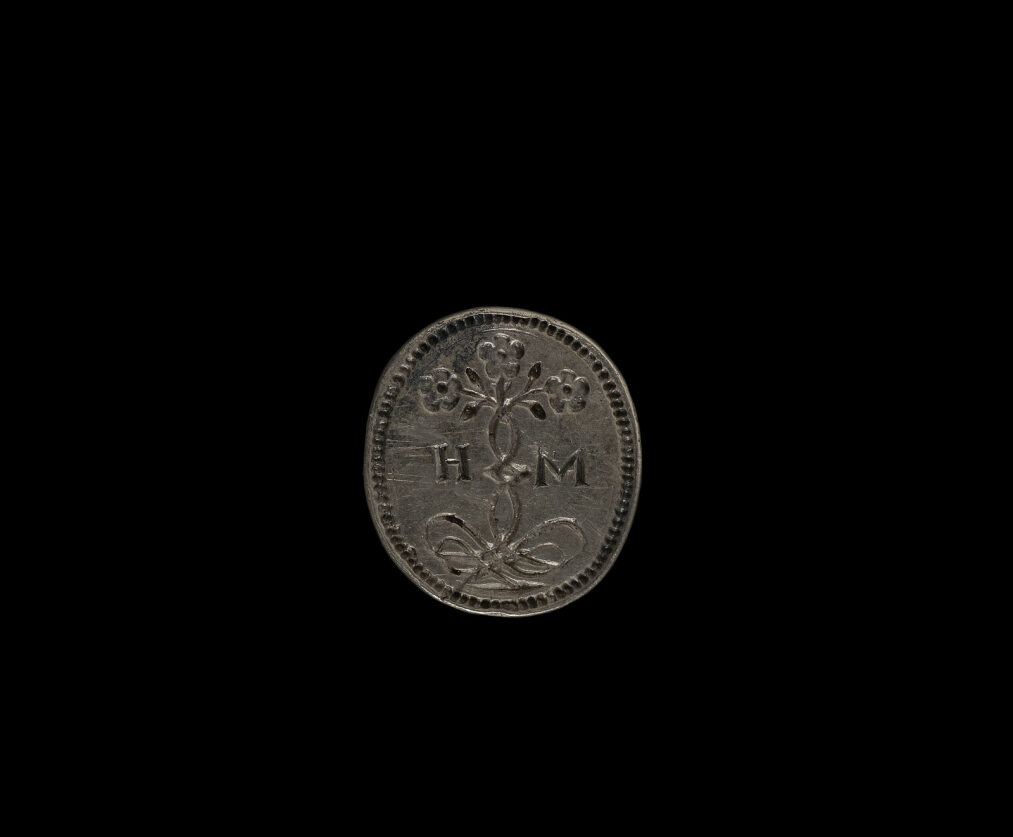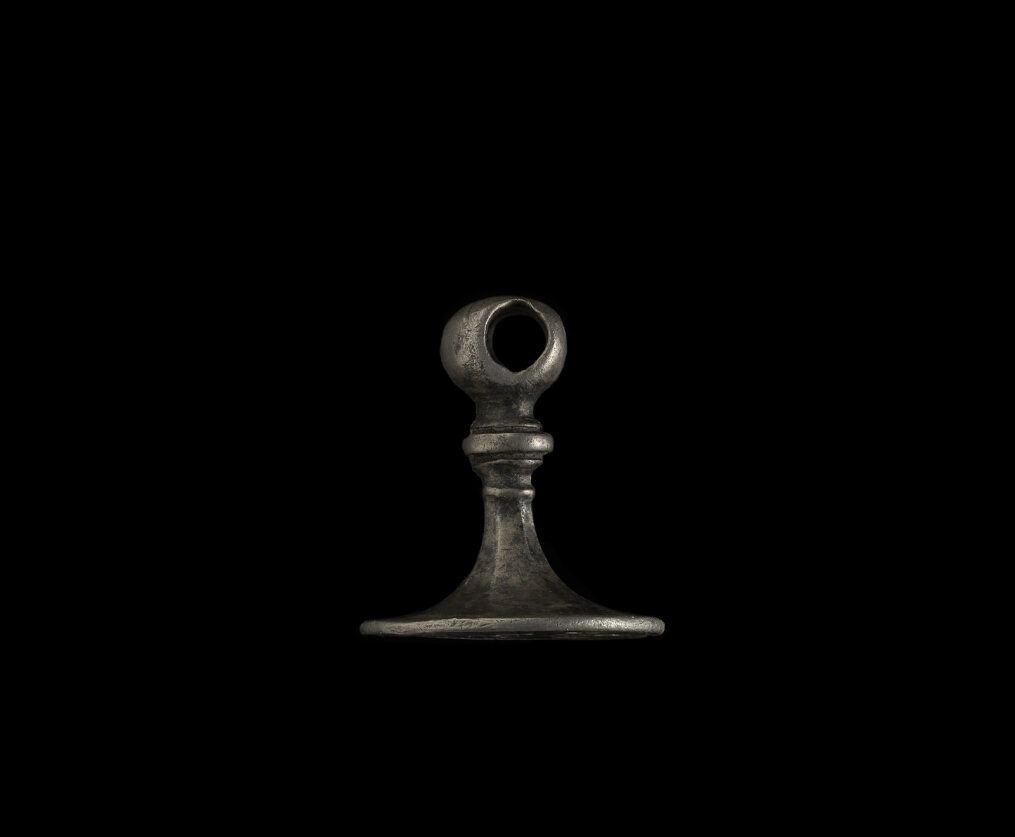 Two treasure finds, including a medieval gold finger-ring and a post-medieval silver seal-matrix were declared treasure on 25th September 2023 by Assistant Coroner for Swansea and Neath-Port Talbot, Aled Gruffydd.
A medieval gold finger-ring (Treasure Case 21.11) was discovered by Kieran Slade while metal-detecting on arable farmland in Port Eynon Community, Swansea on 27th March 2021. The cast gold ring has an octagonal hollow bezel, with the remains of a dark red cabochon stone setting, probably garnet. The ring can be dated to the 13th or 14th centuries AD, based upon its style and making technique.
Sian Iles, Curator of Medieval and Later Archaeology at Amgueddfa Cymru – Museum Wales said:
"Thanks to the Portable Antiquities Scheme and the Treasure Act 1996, finds such as this medieval gold ring with an intact cabochon setting are recorded and saved for wider public benefit, contributing greatly to our growing understanding of fashions and expressions of personal identity in medieval Wales."
Swansea Museum is interested in acquiring this find, following its independent valuation by the Treasure Valuation Committee.
A 17th century silver seal matrix (Treasure Case 20.18) was discovered by Gwyn Thomas while metal-detecting in a field under pasture in Llangennith, Llanmadoc and Cheriton Community, Swansea on 13th November 2020. The find was first reported to Peter Reavill, then Finds Liaison Officer for Shropshire and Herefordshire for the Portable Antiquities Scheme and was then transferred to Amgueddfa Cymru – Museum Wales for treasure reporting in Wales.
This silver fob seal has an oval shaped face, is engraved with entwined pentafoils and inscribed with the initials of the original owner H M The outer edge has a beaded border. The end of the fob has a suspension ring for hanging from a chain or fabric tie.
Swansea Museum is interested in acquiring this find, following its independent valuation by the Treasure Valuation Committee.
Emma Williams, Collections & Access Officer at Swansea Museum said:
"These finds will make a really wonderful addition to the museum's collections and will help us to tell more of Swansea's story. We look forward to putting them on display for everyone to enjoy."
Amgueddfa Cymru belongs to everyone and is here for everyone to use. We are a charity and a family of seven national museums and a collections centre, located across the country. Our aim is to inspire everyone through Wales' story, at our museums, in communities and digitally.
Our welcome is free thanks to funding from the Welsh Government and extends to people from all communities.
Play your part in Wales' story: by visiting, volunteering, by joining, by donating.
Ends
For further information please contact:
Lleucu Cooke
Communications Manager
Lleucu.Cooke@museumwales.ac.uk
Follow Amgueddfa Cymru's seven museums on Twitter, Instagram or Facebook.
EDITOR'S NOTES
1. All images to be credited © Amgueddfa Cymru – Museum Wales
2. The Portable Antiquities Scheme in Wales (PAS Cymru) is a mechanism to record and publish archaeological finds made by members of the public. It has proved a highly effective means of capturing vital archaeological information, while engaging with non-traditional museum audiences and communities.
3. Each year, between 50 and 80 treasure cases are reported in Wales, as finds made by members of the public, usually metal detectorists. Since 1997, over 600 treasure finds have been made in Wales, with numbers of treasure finds gradually increasing over time, with 76 treasure cases reported in 2022. These finds are adding important new knowledge and understanding of our pasts, a cultural resource of growing importance for Wales.
4. Treasure items must be legally reported and handed over to PAS Cymru staff and Amgueddfa Cymru – Museum Wales, as the lead heritage organisation managing treasure work in Wales. National museum curators gather accurate information and report on treasure finds, making recommendations to coroners, the officers who make independent legal judgements on treasure and ownership.