Press Releases
From Wales to New Zealand: Michael Houlihan appointed Chief Executive of New Zealand's national museum
Date:
2010-01-12
Michael Houlihan, Director General of Amgueddfa Cymru – National Museum Wales, has been appointed as the new Chief Executive of one of the world's leading museums – the Museum of New Zealand Te Papa Tongarewa.
Mr Houlihan has played an instrumental role in shaping the development of the Vision for Amgueddfa Cymru in its seven constituent national museums as a world-class museum of learning since his appointment in 2003, and more recently has been prominent in leading the debate regarding the positive contribution museums and culture make to the Welsh economy.
He has also been a key visionary in laying down the foundations for the future development of St Fagans, so that the museum tells a more comprehensive history of the people and the nation of Wales.
Following the announcement, the President of the Board of Trustees of Amgueddfa Cymru, Paul Loveluck, paid tribute to Mr Houlihan's leadership and his contribution to promoting Welsh culture and heritage over the last seven years. He also stated that the appointment was testament to the high regard held for Michael Houlihan and Amgueddfa Cymru within the museum world.
'Michael Houlihan has led the national museums in Wales through an exciting period of expansion and progress,' said Mr Loveluck.
'There has been significant capital investment in new and improved facilities including the groundbreaking National Waterfront Museum in Swansea in 2005 and an exciting programme of exhibitions including partnership schemes with many local galleries and museums throughout Wales.
'The collections have been developed and are better stored and conserved and the reputation of the Museum has been enhanced at home and overseas, most recently by the highly successful tour of masterpieces from the Davies Sisters Collection – Turner to Cézanne – in the USA, which will open in the Corcoran Gallery, Washington DC at the end of this month,'
'His appointment reflects not only his own highly regarded reputation and standing within the museum world, but also Amgueddfa Cymru's, and we are proud of all that he achieved as our Director General. We wish him all the best in this new and challenging role, and will ensure his legacy is built upon in the future.'
In response, Mr Houlihan thanked the Board and all staff members of Amgueddfa Cymru for their support and kind words, while also expressing his excitement about the opportunity offered to him:
'It has been a privilege to serve as Director General of Amgueddfa Cymru. During this time, I have truly come to appreciate how integral culture is to Wales's national psyche and how we should never lose sight of its importance in underpinning Welsh society and shaping the nation's future,' said Mr Houlihan.
'I am excited about the challenges and different perspectives that I will face in this new role, but undoubtedly my approach will be shaped by my experiences here in Wales and Northern Ireland.
'Museums can't shy away from telling national stories, no matter how intricate or controversial they may be, and Te Papa is world famous for its innovative approach to demonstrating how culture and community memory has moulded the history and identity of New Zealand's communities.'
Michael Houlihan will take up his new role at Te Papa later this year.
Ends
For further information and to arrange interviews with Michael Houlihan, please contact Sian James on (029) 20573175 or 07812 801356.
Notes to Editors:
Information about Michael Houlihan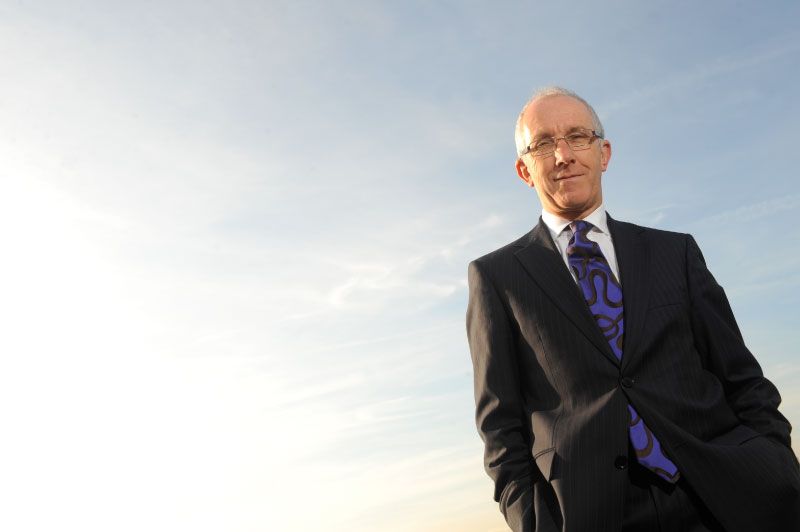 Mike Houlihan started his museum career as a Research Assistant in the Department of Exhibits at the Imperial War Museum, London, becoming Keeper of the Department of Permanent Exhibitions and Head of Exhibitions Research. He joined the Horniman Museum in south London as Deputy Director in 1984, and was appointed Director in 1994. The Horniman holds internationally recognized collections of musical instruments and world cultures, as well as natural history. In 1998, he was appointed as the first Chief Executive of the newly created National Museums and Galleries of Northern Ireland, steering through the merger of Northern Ireland's three government funded museums. In 2003, he became Director General of Amgueddfa Cymru – National Museum Wales, a family of seven museums illustrating the history, industries and natural environment of Wales as well as important international collections of art. He is Chairman of ICOM UK and was previous Chair of the Collections Trust. He has published on military history and has a particular interest in the experience of the British Soldiers on the Western Front, 1914-18.
Information about Museum of New Zealand Te Papa Tongarewa
Te Papa undertook a comprehensive national and international search for a new leader after the sudden and tragic death of former CEO Seddon Bennington in July 2009. The overriding consideration of the Board was to appoint the most capable person to lead the strategic direction of the museum in the future. The board of Te Papa have chosen Mr Houlihan in light of his distinguished record of leadership in the museum world and his particular skills in ethnic and bilingual museum establishment and management.