Press Releases
It is time to PEEP at a new exhibition
Date:
2012-04-19
The National Waterfront Museum is proud to be home to a brand new photography exhibition.
On display until 27 May, PEEP - Promoting Early European Photography draws together pioneers from Iceland, Slovakia, England and Wales, showcasing beautiful photographs from the 1850s to the 1930s.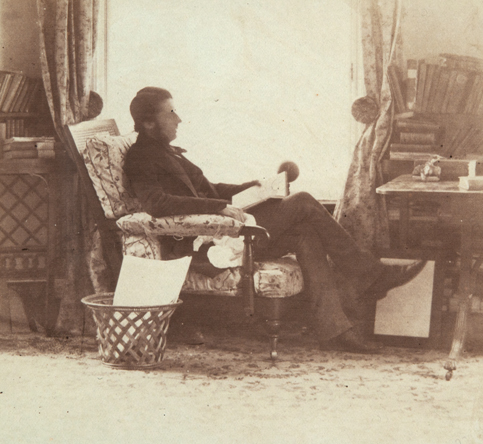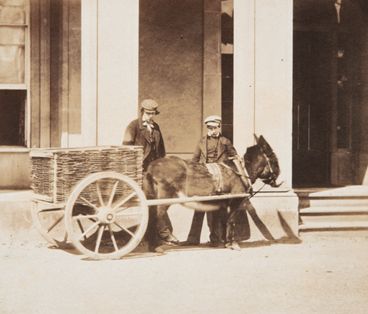 Over one hundred images arranged in six 'rooms' illustrate how early photographers in each country used new technology to capture social history, scientific achievement and industrial growth across Europe.
Industrial heritage links include work by Robert Jones and Thomas Henry Winterbourn in mid-Wales and Welsh borders and Penllergaer images link to growth of Swanseain mid-19th century.
Curator Paul Haley said: "South Wales photographers of the mid-nineteenth century led the way in new techniques for producing images but their activities were mirrored in other European countries.
"It's great that we're able to show off the talents of these photographers on a national stage and we're delighted with the response we've had to the show so far."
The display has also brought great pleasure to one of the Museum's gallery assistants, Hannah Lawson. Hannah, who has been involved with the exhibition, made a personal discovery whilst assisting in a workshop inIceland.
Speaking about the revelation, Hannah said: "It was by complete chance that whilst looking through some books of images during the workshop, I noticed my great grandfather's name - Valdemar Larsen and friend - in the caption accompanying one of the images.
"I had never seen a photo of him as a young man, and he had died before I was born, so I was unable to be sure if it was him although I could see a family resemblance.
"I sent a copy of the image to my parents, without the caption, and they immediately identified it as him.
"The image was taken by the Danish photographer Heinrich Tønnies before he emigrated to the UK and changed his surname to sound more British. The photo is now part of the collection of the Aalborg State Archive."
Hannah is now keen to find out the identity of the unnamed friend, "That's my next challenge," she said: "It would be great to find out more to help paint the picture."
PEEP is a two-year adult learning project funded by the European Union and the Grundtvig programme.
ENDS
Notes to editors
For more information about the National Waterfront Museum, please contact Marie Szymonski on 01792 638970.
Admission to Amgueddfa Cymru - National Museum Wales sites is free thanks to the support of the Welsh Assembly Government.
Amgueddfa Cymru operates seven national museums across Wales.
National Museum Cardiff
St Fagans: National History Museum
National Roman Legion Museum, Caerleon
Big Pit: National Coal Museum
National Wool Museum, Dre-fach
National Slate Museum, Llanberis
National Waterfront Museum,Swansea