Press Releases
Let's go Fly a Kite
Date:
2012-07-25
Youngsters have the chance to make, design and fly their own kites thanks to a special workshop at the National Waterfront Museum in Swansea.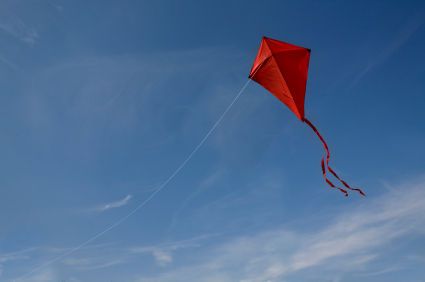 All this week (until Fri 27 July) the Museum is running the Flying the Flag workshop at 12pm and 2pm. All materials are provided and there will be the chance to try out your kite at the end of the session in the Courtyard Garden.
Events Assistant Andrew Kuhne said: "It's the start of the many creative, imaginative activities we've got planned to keep the children entertained this summer. To celebrate this year's sporting events, those taking part will be given special tips on how to make the best ones after decorating them with flags from around the world. It promises to be a fun workshop for everyone."
As a bonus, Swansea's Gower Kite Shop has kindly donated some fantastic kites to give away as prizes.
The Flying the Flag workshop runs from 12pm and 2pm daily until Friday 27 July. Pre-booking is required, contact (029) 2057 3600 to reserve your place.
For more information about all the events taking place this summer, visit http://www.museumwales.ac.uk/en/whatson/?site=swansea