Press Releases
Waterfront helps local school Take One Picture
Date:
2013-06-25
Pupils from Ynystawe Primary School have turned to the National Waterfront Museum for inspiration with a high-profile national project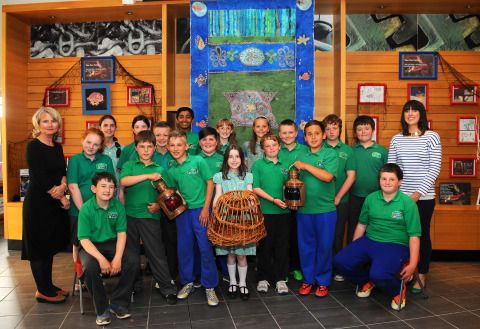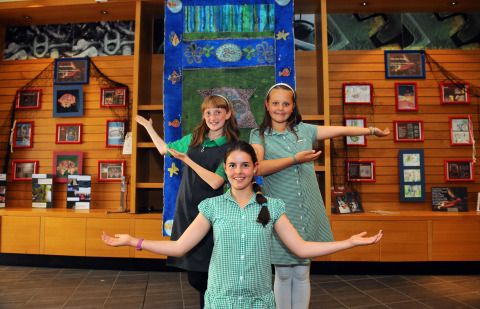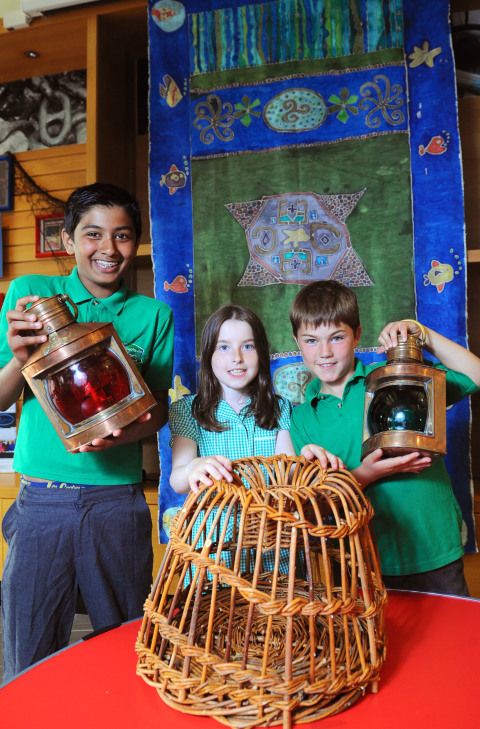 The artistic children have been learning all about Welsh history to help them develop ideas for the National Gallery's Take One Picture scheme.
The scheme, launched in 2005, focuses on one painting from the National Gallery collection to inspire cross-curricular work in primary classrooms.
Teachers are given a print of a painting and the challenge is for schools to use the image imaginatively.
Ynystawe looked at the famous painting Still Life with a Drinking Horn by Willem Kalf (about 1653). The painting itself depicts objects including a lobster, delicate glass-drinking vessel, a carpet, a half-peeled lemon and an intricate silver-mounted buffalo drinking horn.
To link with the painting, pupils attended sessions at the National Waterfront Museum including Food from the Sea, which explores how sea has played an important role in the history of Wales, the traditions and practise of cockle collecting in Swansea Bay and the mussel industry in North Wales. They also discovered many interesting facts about all food fished from Welsh waters such as lobster, crabs, oysters, winkles as well as traditional laver bread.
Speaking about working with the Museum, Deputy Head Teacher Sarah Williams said: "This approach to learning has really stimulated the pupils' imagination allowing them to be innovative in the way they research, observe, record, experiment, develop ideas and create.
"It has also enabled us to explore fascinating history, first-hand at the National Waterfront Museum."
Speaking about the Museum's involvement, Learning Officer, Mandy Westcott said: "We were delighted to work with Ynystawe and help them with this project. It was a great way for them to really develop their understanding of Welsh maritime history which in turn gave them new ideas to feed into the project."
The finished artwork will be on display in the National Gallery from 22 June to 22 September.
ENDS
For more information, please contact Marie Szymonski on (029) 2057 3616.