Press Releases
Festive season kicks off at Waterfront this weekend!
Date:
2014-12-03
Join us this weekend as the National Waterfront Museum comes alive with a sparkling mix of crafts and carols, along with a visit from Santa and amazing animatronic penguins!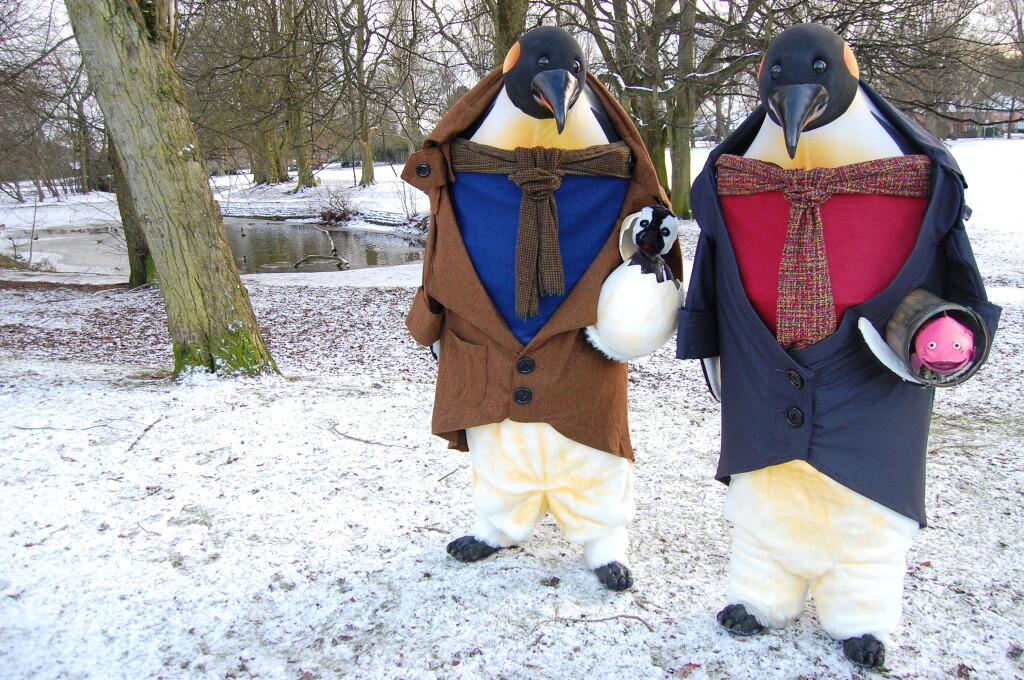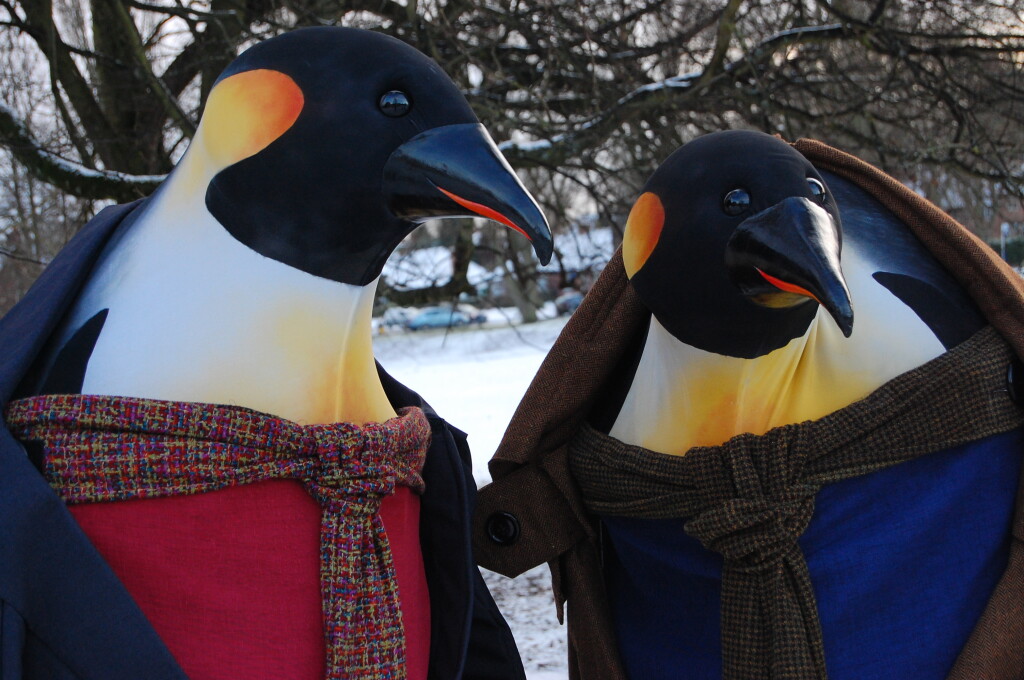 On Sat 6 Dec from 12pm-4pm families will be delighted by giant 8ft tall animatronic penguins accompanied by creatures including Urving Mackerel Esquire. The fantastic costumes, strong characterisation and witty banter will be sure to enchant visitors this Christmas.
Other entertainment during the day includes Storytelling with Santa who will be popping in to tell some festive tales, as well as a wintry instalment of Street Science showing visitors how to make snow in 10 seconds. Frozen's Olaf will also be popping in to welcome visitors and posing for a photo or two.
There will be two bookable workshops for our crafty visitors to enjoy. Children aged 7 and over can have a go at making a cool cardboard Reindeer Head at 11am (£2.50pp) then at 1.30pm, adults can get creative to make a Festive Wreath (£5pp). Advanced booking is required for these events, contact (029) 2057 3600.
Also running this weekend (Sun 7 Dec) is the Museum's annual screening of the Dylan Thomas cartoon classic, A Child's Christmas in Wales, followed by a special talk by its Director Dave Unwin.
Looking forward to the events planned this weekend, Head of the Museum, Steph Mastoris said: "This is just the start of the festive treats we've got planned this year and there is something for the whole family to enjoy. The Museum is the ideal place to explore, whether you are keen to take part in a historic gallery trail, or delve into more than 300 years of Welsh industry and innovation - all under one roof."
And it doesn't stop there, over the next couple of weeks the Museum will be hosting a Christmas Quiz Night (Thurs 11 Dec, 7pm), a Festive Glass Fair (Fri 12 to Sun 14 Dec, 10am-4pm), a Vintage & Handmade Christmas Fair (Sat 13 Dec, 10am-4pm) and a talk by TV and Radio favourite Roy Noble (Sun 14 Dec, 2pm) who will recount his journey to stardom and becoming the man behind the dulcet tones in households across Wales.
Also, check out the Museum's shop which is full of festive gift ideas including jewellery, Welsh chocolate, books plus plenty of stocking fillers for children.
For more details of all events, visit http://www.museumwales.ac.uk/swansea/ or call (029) 2057 3600.
ENDS