Press Releases
Working for Victory explores industrial life during the First World War
Date:
2015-01-08
To commemorate the 100th anniversary of the start of the First World War, a new exhibition at the National Waterfront Museum explores the stories of Welsh men and women who worked in essential industries to support the war effort.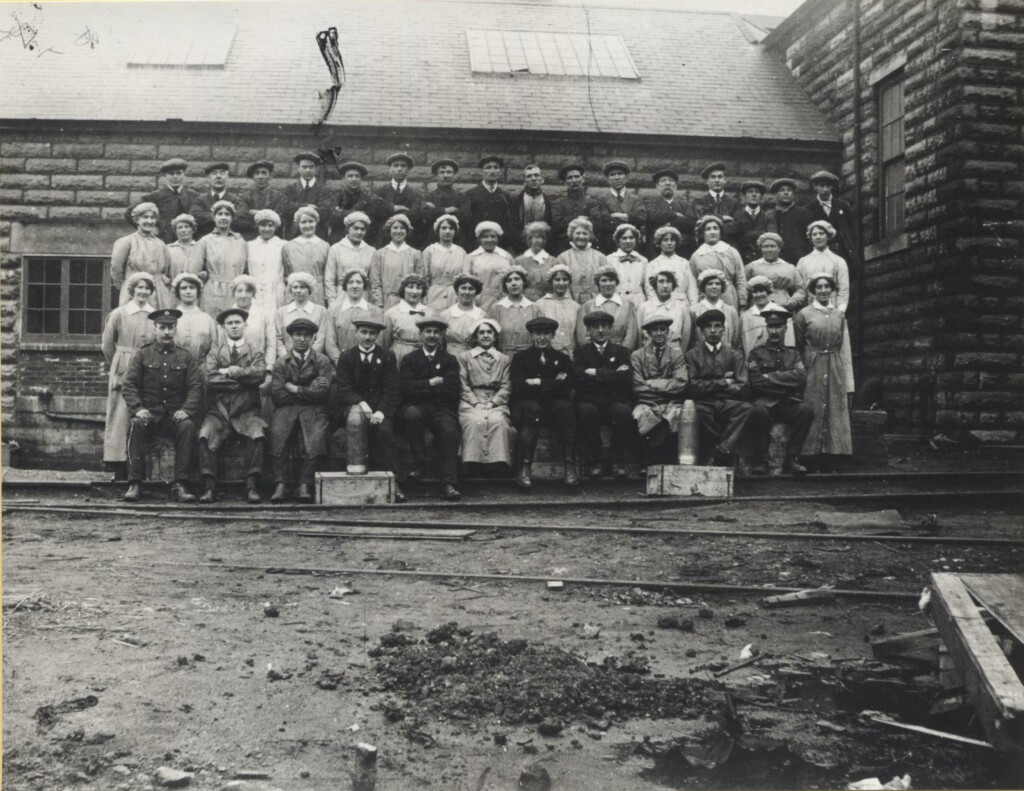 The exhibition, called Working for Victory: Welsh Industry and the First World War will run until Sunday 15 March 2015.
The exhibition looks at the thriving industries affected by the war including the coal,steel, slate, wool and Welsh tinplate industries, which exported to all corners of the world.
It also highlights the difficulties of manpower due to enthusiastic volunteering at the start of the war resulting in many men leaving industry which then caused difficulties in maintaining the production of important materials such as coal and steel.
These labour shortages forced the government to start recruiting women to replace men who had joined the forces. Panels explore this shift including the differences in wages and how this new found freedom of women earning their own wage led to further campaigns for equal rights.
Visitors can also delve into stories from the real lives of people who are closely related to some of the Museum's staff including Edith Ellen Copham (19) who was killed in an explosion at the munitions factory at Pembrey, Carmarthenshire along with her two colleagues Mary Fitzmaurice (36) and Jane Jenkins (21). The South Wales Weekly Post reported that the women 'had died as surely in the service of their country as any on the battlefield.' Edith is the great aunty of Caroline Smith, wife of Ian Smith, Senior Curator of Modern & Contemporary Industry at National Museum Wales.
Other personal stories include that of David John Griffiths a tinplate worker from Swansea. During the war he joined the 58th battalion of the Machine Gun Corps (infantry) and was sadly killed in action on 21 March 1918. He was 22 years old. His parents were sent his British War Medal, his Victory Medal and a Memorial Plaque. David's medals were donated to National Museum Wales by his niece and are now on display as part of the exhibition. David is also the great uncle of Dr Beth Thomas, Keeper of History and Archeology at National Museum Wales.
Speaking about the exhibition, Robert Protheroe Jones, Principal Curator of Industry, said: "The exhibition commemorates the historic anniversary of the start of the First World War and explores how some industries grew, while others collapsed. It also uncovers the enormous contributions to the war effort made by the men and women working in Welsh industries."
Andrew Deathe, Exhibitions Officer talks about the interest in the exhibition so far, he said: "We hear a lot about the men who went to fight on the frontline but far less about the people who worked at home to support the war effort. So many of our visitors have engaged with these stories as they bring the war back to its impact on the everyday life of the majority of people in Wales. We shouldn't forget those who went to the trenches but neither should we overlook those who contributed hard work and sacrifice in mines, factories, foundries and dockyards."