Press Releases
Pepsi Tate Bass Guitar to be displayed at the National Waterfront Museum
Date:
2015-03-11
The National Waterfront Museum in Swansea has recently been donated a Royal Electra bass guitar to feature in the Day's Work Gallery. This gallery explores how working life has changed in Welsh industry over the last century with a bespoke section all about the Welsh music industry.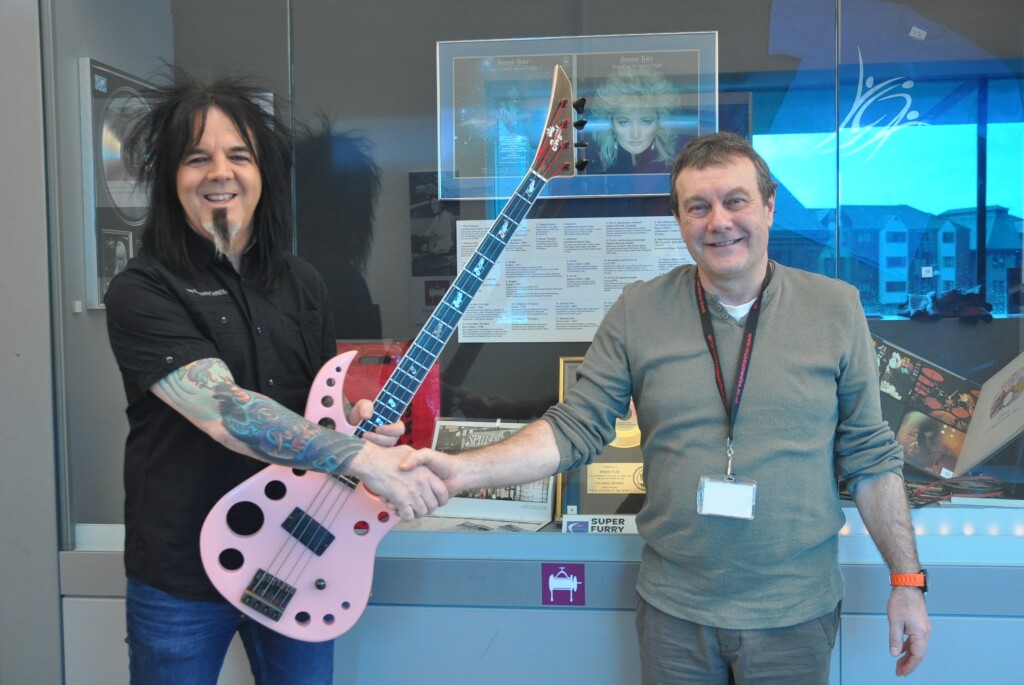 Donated by rock band Tigertailz, the iconic bass guitar has recently been restored to its original pink colour making it a striking addition to the already popular display.
This guitar was played by late band member Pepsi Tate and used in the Livin' Without You video in 1988.
Speaking about the guitar, Jay Pepper guitarist and founding member of Tigertailz, said: "I've had Pepsi's bass guitar in my office for seven years and I look at it every day, but I thought the Tigertailz and general music fans would also love to see it, so when I had the opportunity from National Museum Wales to display it as part of their collections in Swansea, I couldn't think of a better place for it to be.
"Pepsi Tate was immersed in the Welsh entertainment world through his father, the actor Ray Smith his band, Tigertailz and his wife, Welsh TV presenter and Opera singer Shân Cothi. His bass was custom made by Royal Guitars who were also based in Wales, so displaying his guitar in a Welsh museum made perfect sense."
Modern & Contemporary Industry Curator at the National Waterfront Museum, Ian Smith said: "Pepsi's guitar is a striking artefact and a great addition to our national collection for us, and future generations to appreciate. It will go on display initially in the Day's Work Gallery. Massive thanks to Tigertailz for donating it to the people of Wales."