Press Releases
Pupils Showcase the World of Welsh Rugby
Date:
2015-03-26
Pupils from Ysgol Pen y Bryn in Swansea will tonight (Friday 27 March: 6pm) launch a brand new exhibition at the National Waterfront Museum.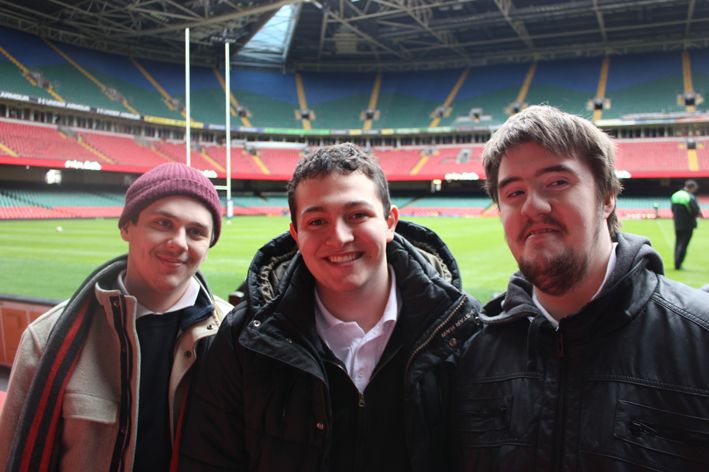 Over the past 10 months, pupils aged between 12 and 19, have been busy meeting and interviewing players, coaches, ground staff and fans, to discover exactly what working life in Welsh rugby is all about.
As part of their research they have visited all of the regional team stadiums, attended team training sessions and interviewed Welsh rugby stars including Sam Warburton, Jamie Roberts, Shane Williams, James Hook and Non Evans.
The exhibition has been created by the pupils who are working towards gaining an Agored Cymru qualification in enterprise.
"We're delighted to be launching this exhibition, here at the Museum," said Exhibition Officer, Andrew Deathe. "We've worked regularly with Ysgol Pen y Bryn and they always deliver wonderful exhibitions. In the week after an exciting Six Nations finished and when we're all looking forward to the World Cup this autumn, this is a great time to celebrate Welsh rugby with the school."
The launch will take place at 6pm at the National Waterfront Museum on Friday 27 March 2015.
The exhibition, A World of Work: Rugby will be on display until 31 May 2015 in the White Wall Gallery.
It will return to the Museum in September for the Rugby World Cup.