Press Releases
Waterfront launches into Space
Date:
2015-11-05
The National Waterfront Museum in Swansea will launch right into space this season with a brand new show featuring planets, stars and a 20ft rocket!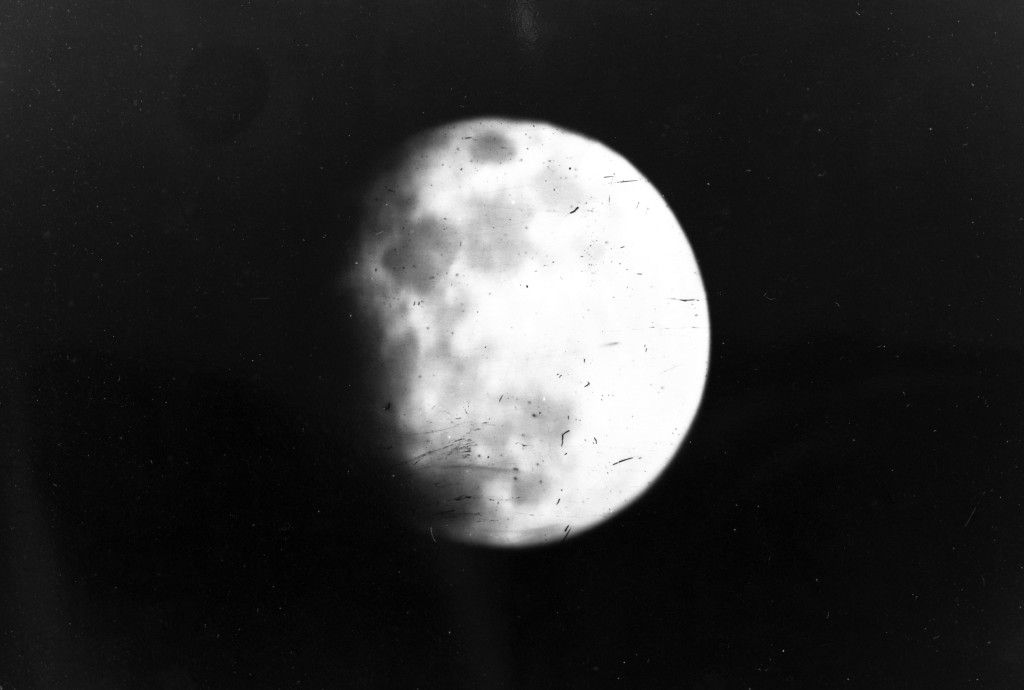 Wales in Space will land in the main hall until March 2016 and showcases some of the most significant observational tools Welsh astronomers have used over the past 400 years and the role they have played in our continuing quest to understand the universe.
Visitors will learn all about the amazing Moon, with the chance to see some early photography taken by John Dillwyn Llewelyn in 1857. Born in Swansea in 1810, Llewellyn's other great passion was astronomy and in 1851 he built an observatory in the grounds of his estate in Penllergare. The observatory was a present for his daughter, Thereza, who shared his interest in the night sky.
In 2013, the Penllergare Trust embarked upon a project to restore the building to its former glory.
Other fascinating facts are uncovered in themes such as Archaeoastronomy – where some of our ancient ancestors built monuments to mark events around significant rising or setting positions of the sun, the moon and stars. There are a number of these important sites in Wales including Bryn Celli Ddu in Anglesey. The monument, near the village of Llanddaniel Fab in Anglesey, was built around 5000 year ago.
The show also explores significant developments in Welsh space technology over the past 20 years. It looks at The Herschel Space Observatory which was built and operated by the European Space Agency. Scientists from Cardiff University played an integral role in its construction, taking the lead for producing one of the telescope's three cameras, named SPIRE.
The show will look at Welsh individuals who have worked with American space agency, NASA as Flight Dynamic Officers, Aeronautics Engineers and Astronauts – Joe Tanner, an American with a strong west Wales connection became the first astronaut to take a Welsh flag into Space in 1994. This flag was later donated to National Museum Wales and features in the exhibition.
Featured artefacts include exciting rare samples of moon rocks and a collection of impressive meteorites provided by the UK's Science and Technology Facilities Council (STFC). The lunar samples were collected in the late 1960s and early 1970s during some of NASA's first manned space missions to the Moon.
Speaking about the samples, STFC's Chief Executive Officer, Professor John Womersley said "This is a great opportunity for visitors to be able to see and experience such important and exciting messengers from space – and one we hope will inspire the scientists of the future."
Other exhibits include a life-sized model of the Beagle 2 Mars Rover, which was partially developed in Aberystwyth University and an incredible astronaut's suit made of Welsh wool and designed by west Wales designer Hefin Jones, complete with 'clog moon boots.' Visitors can even dress up as an astronaut and tweet photographs of themselves from our specially drawn Martian backgrounds.
"Following months of research and planning, we are all over the moon with the result of Wales in Space," said Museum Exhibitions Officer, Andrew Deathe.
"It's a fun, creative and colourful show that delves into the solar system around us featuring a number of astronomers and scientists from across Wales. It's already proving very popular with visitors, especially the 20ft rocket that forms its centrepiece," he added.
There is also a full events programme to compliment the display including space-themed crafts, films, science shows as well as a chance to meet Britain's first astronaut Helen Sharman OBE who will join us on Saturday 30 January to share her experiences of what it is really like living and working in space.
Tickets – before Christmas £5 adults / £3 children, after Christmas £7.50 adults / £4.50 children. To book contact (029) 2057 3600. More information can be found at http://www.museumwales.ac.uk/swansea/whatson/8676/An-Evening-with-Britains-First-Astronaut/
ENDS
Notes to editor
For photo opportunities and media interviews, contact Marie Szymonski (029) 2057 3616.
For more information about the UK's Science and Technology Facilities Council (STFC) visit http://www.stfc.ac.uk/