Press Releases
Local pupils get creative for national Takeover Day
Date:
2015-11-18
Last week (Thurs 12 Nov) local school pupils took over the National Waterfront Museum as part of Kids in Museum's annual takeover day.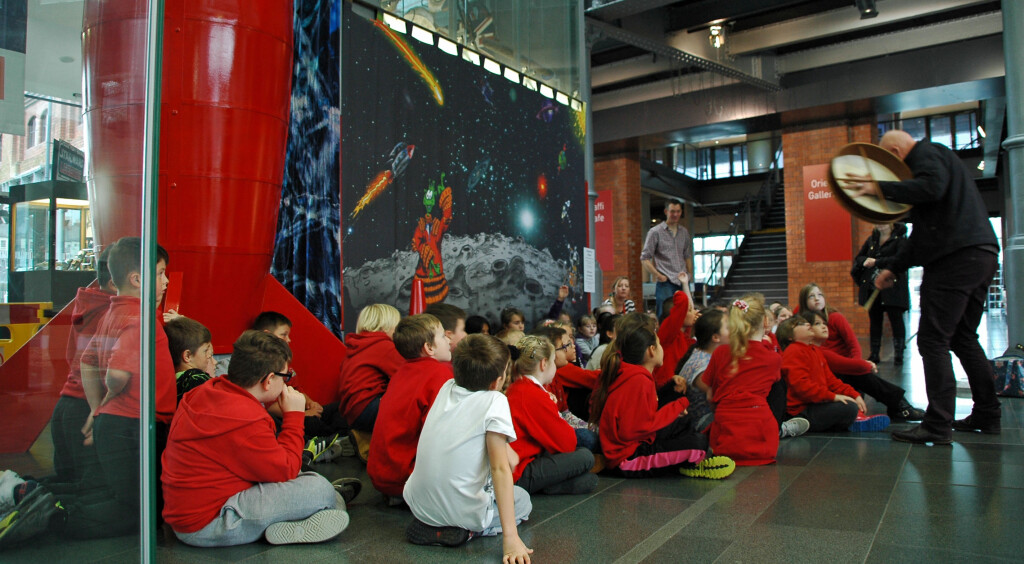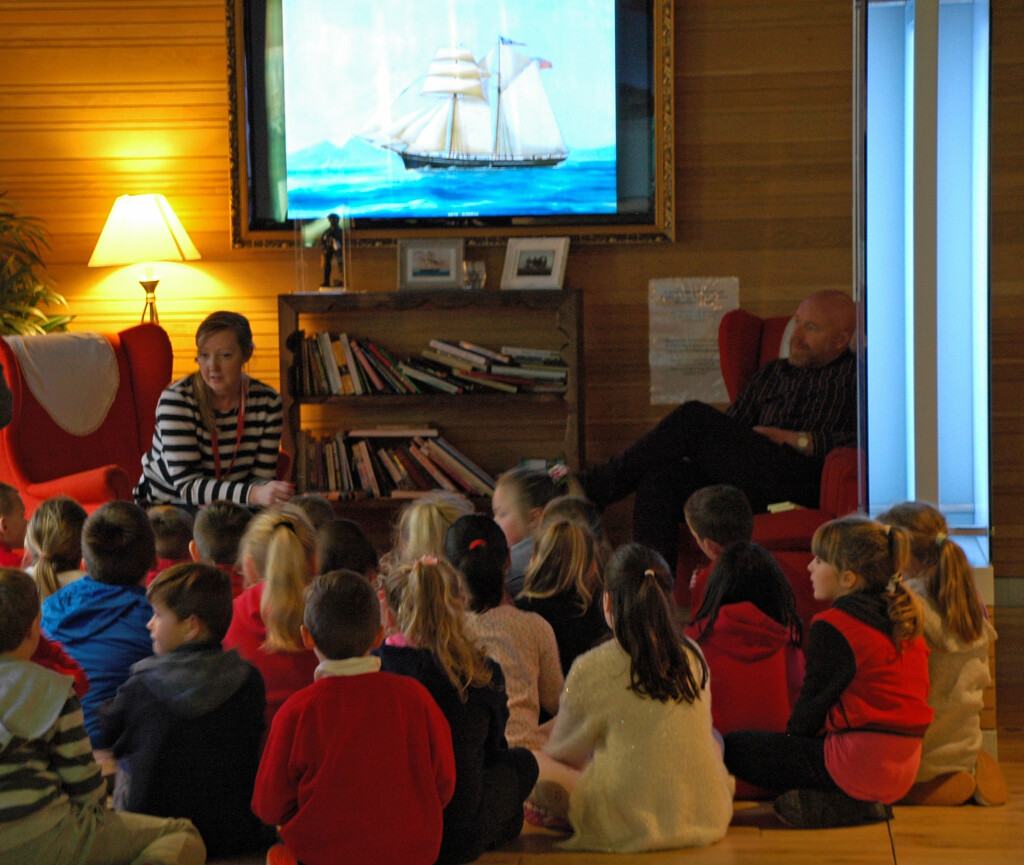 More than 54 pupils from Townhill Primary School have spent the last couple of weeks working alongside Museum staff, Welsh cartoonist Huw Aaron, writer Thomas Docherty and Young People's Laureate for Wales, Martin Daws on a display about Welsh writer Roald Dahl to coincide with the centenary of his birth.
The display will feature a life-size 3D model, created from their very own drawings that will sit on one of the bright red reading chairs that forms the gallery's centrepiece.
On Thursday 12 November, the pupils had the chance to take part in a creative writing workshop as well as work closely with Museum staff to develop the new display.
Speaking about the day, Exhibition Officer, Jacqui Roach said: "This is a brilliant way for pupils to be involved in and influence what they see in a museum.
"They are in charge of what we put into the display about Roald Dahl and they get to understand what goes into planning exhibitions. It is also great to be involved in something that will not just last a day, but a whole year."
Leisa Bryant, the Museum's Learning Officer is delighted with the outcome, she said: "It has been a pleasure to work with pupils and teachers from Townhill Primary and see all of their brilliant and creative ideas for this display come together."
"Take Over Day is an excellent initiative that allows pupils a voice in museums and gives them opportunities to develop new skills outside of the classroom," she added.
The display will be on show in the Achievers Gallery from February 2016 until the end of the year.
ENDS
Notes to editor
Kids in Museums Taking Over Day is a celebration of children and young people's contributions to museums, galleries, arts organisations, archives and heritage sites. It is a day on which they are given meaningful roles, working alongside staff and volunteers to participate in the life of the museum.
For more details visit https://kidsinmuseums.org.uk/what-we-do/takeover-day/
To stay safe during these times of COVID, please also see: https://kidsinmuseums.org.uk/what-we-do/teen-digital-takeover/