Press Releases
National Wool Museum scoops Best Told Story
Date:
2015-11-27
The National Wool Museum in Dre-fach Felindre is delighted to receive a brand new accolade by Visit Wales.
Located in the former Cambrian Mills in the beautiful Teifi Valley, the Museum has received the Best Told Story award for achievement in conveying their story.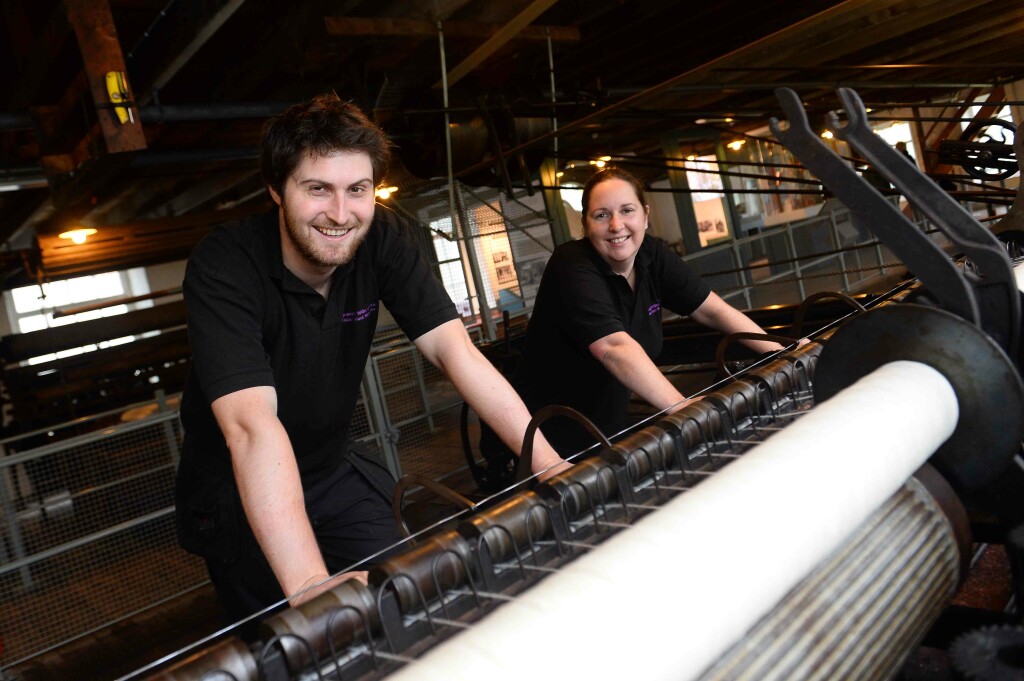 The Museum's historic working textile machinery shows the complete process of weaving woollen cloth from fleece to fabric. A gallery displays the wide range of woollen textiles produced by mills throughout Wales. The Museum is also home to a commercial weaver and a raised walkway gives visitors a unique view of their looms in production.
The new accolades are for attractions which are already part of the Visit Wales' Visitor Attractions Quality Scheme but who make an exceptional effort to create an enjoyable and memorable experience for their visitors.
The winners of Visit Wales' new attraction accolades scheme were recently announced by Deputy Minister for Culture Sport and Tourism, Ken Skates.
The Deputy Minister, said: "Wales has such a wealth and range of attractions and things to do, our visitors are spoilt for choice. This new scheme will both reward those attractions which go the extra mile and also give visitors more information on what makes some of our attractions extra special and will also highlight some less well known gems. I'd like to congratulate all the 2016 winners and we hope that these accolades will drive further improvements in visitor experience throughout Wales."
Speaking about the news, Head of the National Wool Museum Ann Whittall said: "We're absolutely delighted to achieve this accolade. All the staff at the Museum work extremely hard to ensure the overall visitor experience brings the Welsh woollen industry to life with hands-on activities, live demonstrations by talented craftspeople, and historic machinery in action."
The accolades reflect the wide variety of attractions on offer in Wales to include museums and galleries, castles, historic houses, theme parks, gardens, country parks and action packed activities.
The winners are selected through a scoring system based on a biennial assessment by Visit Wales.
There are four different categories, which are:
Gold – for attractions that achieve excellence for their facilities and customer service
Best Told Story – for attractions that achieve excellence in conveying their 'story'
Quality Café – for attractions that achieve excellence for their food
Hidden Gem – quality attractions/places of interest with visitor numbers under 20,000 visitors per year.