Press Releases
Rugby fever sweeps the Waterfront
Date:
2013-03-01
The rugby vibe is alive and kicking at the National Waterfront Museum this weekend (Sunday 3 March) with WRU professionals and former Welsh international player, Steve Fenwick taking to the stage.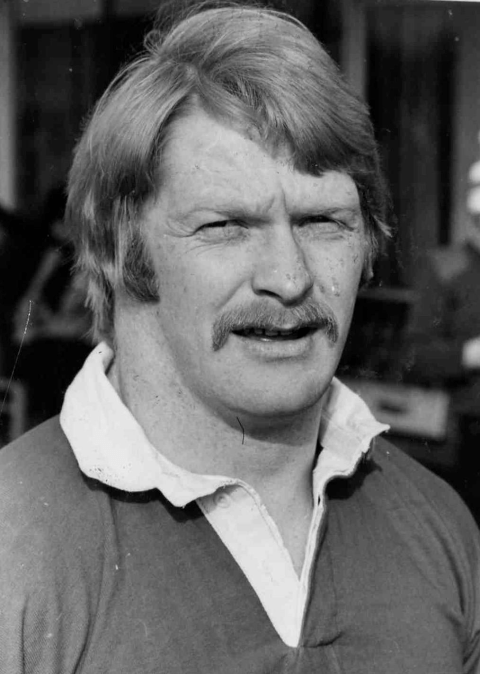 From 12pm, kids will have the chance to sign up for one-off rugby skill workshops hosted by the WRU (Welsh Rugby Union). It promises to be a fun experience and a great chance to find out about the latest coaching methods and techniques.
Sessions will take place at 12pm, 1pm, 2pm and 3.45pm for those aged seven and over and at 1pm and 2pm for those aged between three and six.
Then, at 2.30pm, the Museum will welcome former Welsh international rugby union and league player, Steve Fenwick who will reflect on his career when Wales were simply the best as he shares his memories of playing with and against some of the greatest names in World rugby.
Also helping to create the perfect rugby atmosphere will be Morriston RFC Choir who will perform some classic rugby tunes for all to hear and enjoy (2pm & 3.30pm).
Speaking about the weekend's events, Andrew Kuhne, Events Assistant said: "We are delighted to welcome Steve Fenwick to the Museum on Sunday and indeed organize such a fun-packed event.
"With the hype surrounding this year's Six Nations, it'll be a great opportunity for visitors to hear first-hand just what it's like to be involved in such a popular national sport as well as enjoy some rugby-themed entertainment."
Other activities during the weekend include performances by Only Boys Aloud (Sat 2 March, 1pm & 2.30pm) who will kick of St David's Day in style with an award-winning repertoire, Cuppa Cymraeg (Sat 2 March, 10.30am), where Welsh learners can enjoy a special tour around the galleries and Make & Mend (Sat 2 March, 1.30pm), a hands-on crafty workshop for adults using oilcloth to make a purse or iPad cover.
For more details of all events taking place this weekend, visit www.museumwales.ac.uk or contact 0300 111 2 333.
Notes to editor
Members of the press and media are welcome - please contact Marie Szymonski on (029) 2057 3616 for more details.
Steve Fenwick played club rugby for Bridgend RFC and earned 30 international caps for Wales, making his debut against the French in 1975, in which he scored a try after only five minutes, and finished the game with a personal tally of 9 points. He was a member of the 1977 British Lions tour to New Zealand, in which he played in all four tests. He also captained Wales in the Centenary game against the All Blacks in 1980. He then chose to switch from rugby union to rugby league, playing for the Blue Dragons, winning caps with the Wales national rugby league team, and setting numerous points records.