Press Releases
Family Fun Ahoy for the Museum's Pirate Weekend
Date:
2013-08-08
There'll be plenty of free family fun ahoy this weekend at the National Waterfront Museum's two-day pirate extravaganza.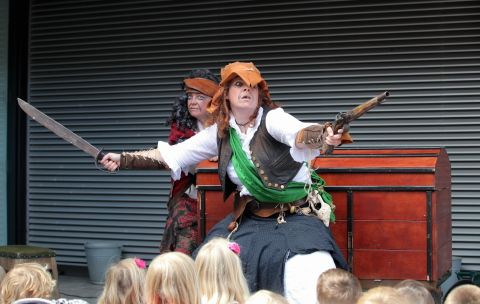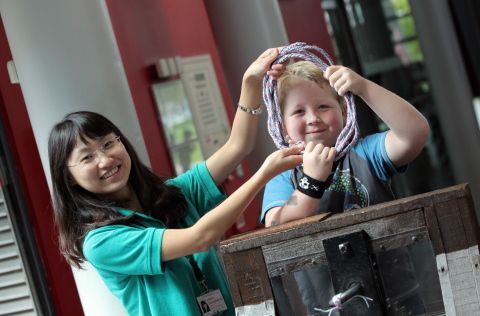 Set your clocks for the city-based venue to catch the maritime action between 11am and 4pm this Saturday and Sunday (10 & 11 August).
Try out a 19th century replica rope-making machine, have a go at creating a scrappy pirate and hat or eye patch, as well as making and testing a boat that floats.
In addition, children will have the chance to practice their sword fighting skills as part of a fearsome fencing activity (Saturday only) as well as hearing swashbuckling storytelling by the Museum's very own costumed pirate or hunt for treasure in a gallery trail.
The Museum will also welcome some colourful feathered friends who will be making a flying visit from The Parrott Societyin Bridgend - and don't forget to keep your eye out for Captain Jack Sparrow who will be popping in to say ahoy me hearties!
Speaking about the forthcoming event, Events Assistant, Andrew Kuhne said: "We are all really looking forward to the activities planned this weekend. There will be plenty to keep the whole family entertained and it's all free."
With that, plus the permanent gallery displays and temporary exhibitions, including Welsh Canals, an interesting insight into how canals in Wales developed, grew and changed over 200 years, the National Waterfront Museum promises to be a great day out this weekend.
And don't forget, there is a special crafty workshop for teenagers on Saturday only at 1.30pm where they can transform vintage fabric and oil cloth into super cute make-up bags with fabric covered hand mirrors to match.
This workshop is free, but advance booking is required (029) 2057 3600.
ENDS