Press Releases
Model Railway Weekend stops off at the Waterfront
Date:
2013-08-30
Model Rail Weekendwill hit the track at the National Waterfront Museum this weekend from 11am till 4pm on Sat 31 Aug and Sun 1 Sept.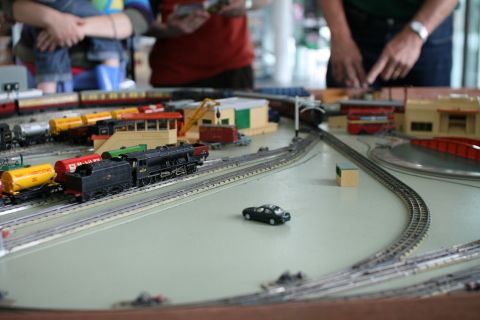 It will be a chance for visitors to see 20ft-long model railway layouts, take part in hands on activities, browse promotional stalls and see modelling demonstrations in action.
There will also be a special family trail around the galleries to explore the ins and outs of the Museum's 300 year Welsh history.
"We're looking forward to a fun-packed weekend for the whole family to enjoy," said Events Assistant, Andrew Kuhne.
"So whether you'd like to have a go at model railway K'NEX construction, or just browse the stalls selling all things railway-inspired, then pop in and spend the last few days of the school holidays with us at the Museum."
ENDS
For more information, please contact Marie Szymonski on (029) 2057 3616.