Press Releases
Waterfront serves up Science and Spookiness this half term!
Date:
2013-10-28
Half term is just around the corner and there is plenty going on to keep the whole family entertained at the National Waterfront Museum in Swansea.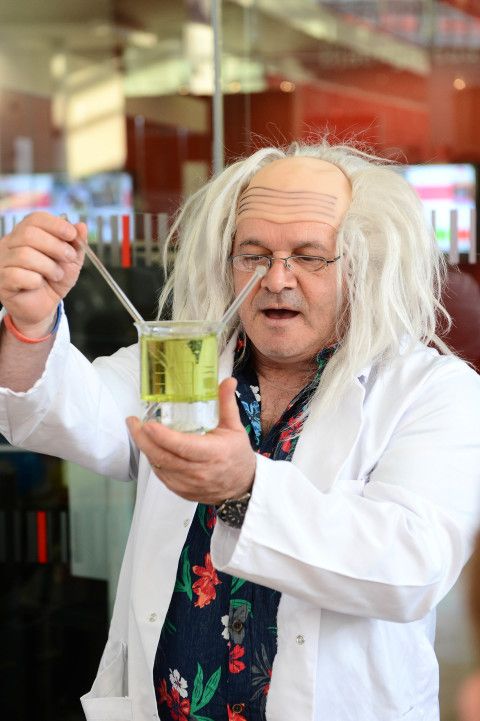 Kicking things off is Weird Science which will take place all week from Mon 28 to Sun 3 Nov (12pm-3.30pm), where families can get technical with silly putty and discover how things light up without light. A fascinating activity led by Swansea University's Materials Live Team.
Then on Thursday, 31 Oct and to help finish the week off in perfect Halloween style, the Museum will be celebrating the haunting season with a one-off Spooky Night at the Museum at 6pm.
Visitors can join us after dark to discover creepy goings on inside one of Swansea's most iconic buildings. Those attending will take part in a mix of creepy hands on activities, including a trick or treat trail around the dark galleries, the chance to make a monster mask or dancing skeleton, hear some horrible history storytelling or be fascinated with spooky science.
The evening will culminate with a popular 3D family film shown in the Warehouse Gallery. This event is £2 per person and starts at 6pm, booking is essential (029) 2057 3600.
"It's set to be a great start to the winter programme," said Head of the Museum, Steph Mastoris. "With the dark nights setting in and the weather getting colder, there is no better time to visit us and get the whole family involved with the free, fun, creative and educational programme we offer."
ENDS
For details of all events visit www.museumwales.ac.uk or contact (029) 2057 3600.
Download our new What's On (Nov-Feb) out now at http://www.museumwales.ac.uk/en/swansea/