Press Releases
Explore the Science of Sex this Valentine's Day
Date:
2014-02-11
Looking to do something a bit different this Valentine's Day? Then come along to the National Waterfront Museum and hear Funny Women finalist Rosie Wilby discuss the Science of Sex.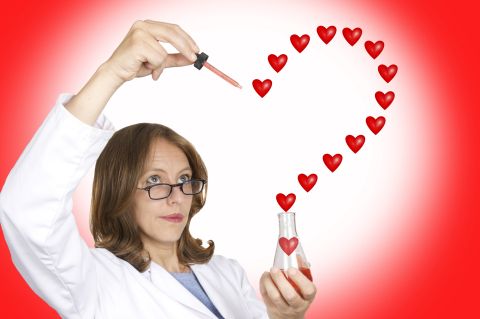 On Friday 14 February at 7pm, Rosie will investigate the science of attraction, sexual chemistry and sexual identity in an award-winning stand-up show that sold out at the Cambridge Science Festival for two consecutive years.
Rosie will explore why we are attracted to one person and not another? Do aphrodisiacs work? What turns us on? What are pheromones? What happens chemically in the brain when we fall in love and what is the scientific origin of kissing? Plus much, much more.
"We are delighted to be hosting this event on St Valentine's Day," said Events Assistant, Andrew Kuhne. "It's a great opportunity to offer something a bit different to an older audience and we really hope lots of people book in to see it."
Speaking about the event, Rosie Wilby said: "This is one of my favourite shows to perform that is enduringly popular with audiences. It is such a fascinating topic and I keep learning more stuff in conversations I have after the show with audience members about their own experiences and with scientists and writers about their research."
Science of Sex is for adults only. Tickets are priced at £5 per person and advanced booking is recommended (029) 2057 3600.
Notes to editor
About the Science of Sex
The show won a Fringe Report award 2010 and was a sell-out at Camden Fringe, Liverpool Comedy Festival, Cambridge Science Festival and more. She also performed the show at Green Man Festival 2012, Larmer Tree Festival 2013 and the Fresh Fruit Festival in New York City 2013.
Her love doctor persona was so successful that the London South Bank asked her to facilitate their literary speed dating on World Book Day 2011. She was also asked by London Zoo to appear at the Twisted Cabaret in June / July 2011 and she performed spoof couple counselling sessions at the London Lesbian and Gay Film Festival 2012.