Press Releases
Waterfront welcomes BBC's The Call Centre star Nev Wilshire
Date:
2014-04-24
The National Waterfront Museum is delighted to welcome Swansea-born Nev Wilshire, star of BBC's The Call Centre who will join us on Sunday 27 April at 2.30pm for a fascinating insight into his award-winning business success.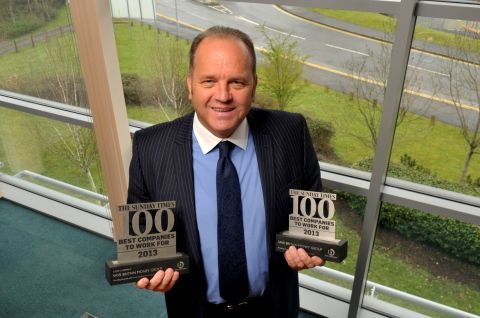 Nev's path to business success started right here in Swansea which led him to become the founder and CEO of the Save Britain Money Group. He is now an ambassador for new industries and innovations in Wales.
Following his talk, Nev will be available to sign his new book - Happy People Sell - which shares his unorthodox management style including compulsory sing-a-longs, matchmaking attempts, arm wrestling bouts and the use of very direct language delivered at high volume. This book will be available to buy from the Museum shop and signed by Nev himself from 3.30pm onwards.
"We're delighted to welcome Nev Wilshire to the Museum on Sunday – it's a great way to round off the Easter holiday period," said Events Officer, Miranda Berry.
"It'll also be a fantastic opportunity for our visitors to hear all about Nev's empire building from starting a business to creating team spirit in a modern industry environment," she added.
Looking forward to visiting the National Waterfront Museum this weekend, Nev said: "I keep hearing that Call Centres are the factories of our time, so the Museum is definitely a fitting place for me to speak!
"I'm looking forward to visiting – as a proud Swansea Jack I'm grateful for the job the staff do in keeping our industrial heritage alive."