Cyfoeth Cymru Gyfan — Sharing Treasures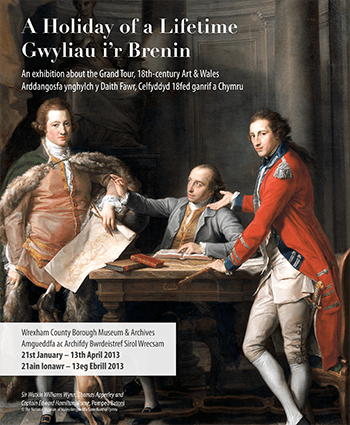 This scheme supports the loan of national collections across Wales. It encourages sustainable partnerships between local museums, Amgueddfa Cymru - National Museum Wales and other national institutions, working together on activities associated with an exhibition as well as sharing and developing skills.
A pilot phase involving five museums was launched in 2002 and since 2004 the scheme has been operated by CyMAL: Museums Archives and Libraries. A review carried out in 2010 recommended broadening the scheme enabling the involvement of libraries and archives as well as museums. Previous partners were encouraged to make further use of upgraded facilities and smaller organisations were encouraged to apply. A further recommendation was the development of projects involving other UK National institutions and the development of touring exhibitions.
Thirteen Museums have received funding since 2002 and in total there has been over £730,000 invested with £630,000 of funding provided by the Welsh Government. In 2012-2013 only, the Heritage Lottery Fund (HLF) made an extra £100,000 available from the Your Heritage programme in addition to the £100,000 made available by the Welsh Government.