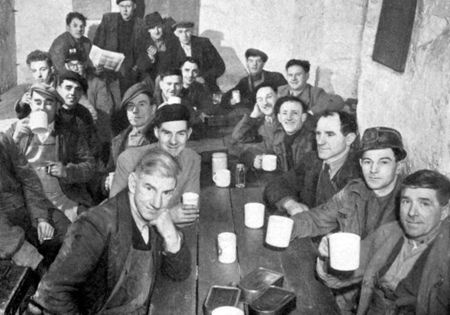 The Your History section has been set up to include a variety of images and recollections from all around Wales, by the people of Wales.
Your History will be based entirely on stories and images submitted by you.
We are initially focusing on 'Wales at Work' - presenting a selection of images and recollections relating to industrial work in and around the Swansea area of south Wales. Rhagor will build on this by asking you to submit industrial images from the rest of Wales, along with names, memories and recollections associated with those images.
In the future, Your History will expand to include a whole range of Welsh memories and recollections.
Wales at Work
Below are a selection of images submitted to the National Waterfront Museum by members of the public for the Memory project in 2006. The images include a wide range of people at work, mainly in the Swansea area of south Wales, including mining, steelworkers, factory workers, dockers and cottage industry workers.
Click on the images below for further details.
Wales at Work
Click on an image for more details
Help us to create a photographic record of Wales at work
Send us a digital copy of you or a member of your family at work - whether from the past or today. Any type of job can be shown, in a factory, a shop, a mine, an office or on a boat - wherever in Wales people work or have worked.
Don't forget to tell us the names of the people in the photograph, if you know them, and what they did or do for a living together with any memories or recollections. We would also like to know where and when the image was taken if possible.
Submit images to yourhistory@museumwales.ac.uk
Wales at Work will be regularly updated to include a selection of images received.
Terms and conditions
If you submit an image, you agree to grant us a royalty-free, non-exclusive licence to publish and otherwise use the material in any way that we want. You still own the copyright to everything you contribute. If we accept your image, we will endeavour to publish your name alongside it. Amgueddfa Cymru cannot guarantee that all pictures will be used and we reserve the right to edit your comments.
All content submitted is subject to Amgueddfa Cymru's Data Protection Policy