Staff: Professor Stephen Aldhouse-Green and Elizabeth A. Walker [with Dr Rick Peterson (University of Central Lancashire) and Tony Daly]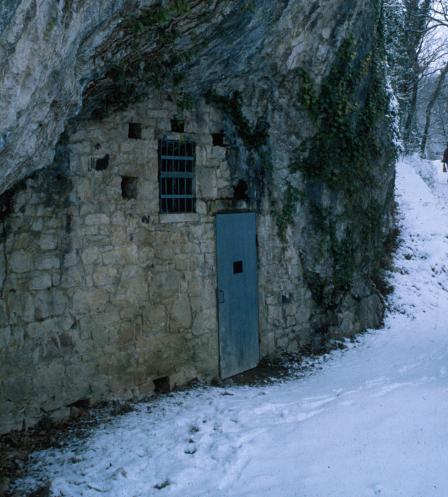 The Elwy Valley caves and Pontnewydd Cave, Denbighshire were the focus of Museum excavations directed by Professor Stephen Aldhouse-Green, then Keeper of Archaeology & Numismatics, between 1978 and 1996. The excavations at Pontnewydd Cave revealed evidence for the earliest known human presence in Wales, that of an early Neanderthal dating to around 230,000 years ago. As well as hominin fossils, associated stone tools and animal bones, some cut-marked by the tools, were found. The other caves include Cefn Caves where a Pleistocene fauna, including a Last Interglacial assemblage was found.
The reports on the Pontnewydd Cave and Elwy Valley Cave project are approaching finalization. These will provide a fully up to date account of the findings of the research project undertaken between 1978 and 2006. The volume will bring together the new dating, the detailed descriptions of the hominin fossils, artefact studies, and faunal work undertaken during this time. The monograph will include a chapter on 'The History of the Caves' by Elizabeth A. Walker and Tristan Gray Hulse (Bont Newydd resident). The project will draw together the legends associated with Saint Meiriadog, after whom the parish is named, the diarists and travelers notes from the sixteenth century and beyond for the first time. These include Leland, Pennant and Fenton. The discovery and first explorations of the caves are also being researched and the indications are that Darwin was a brief visitor to Cefn Cave in August 1831 during his tour of North Wales with Professor Adam Sedgwick of Cambridge University. The tale of the investigation of the caves is entwined with the understanding of glacial theory and the contribution of the caves to the debate will be elucidated.