Staff: Richard J Brewer [with Dr Peter Guest (Cardiff University)]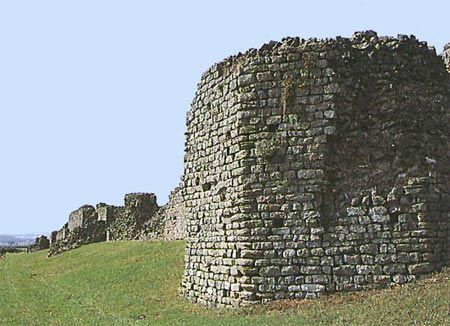 Research excavations were conducted between 1981 and 1995 at the Roman town of Venta Silurum (Caerwent, Monmouthshire), a programme conducted jointly with Cadw from 1984. Three sites have been investigated: a large courtyard house in the north-west corner of the town (I.28N), the forum-basilica (VIII) at the very heart of the town and the adjacent Romano-Celtic temple (IX). The remains of all these buildings have been consolidated and interpreted for long-term public display. A popular account and guide has been published by Cadw and was reprinted in 1997 and 2006 (R. J. Brewer, Caerwent Roman Town).
Post-excavation work is continuing, with efforts concentrating on the forum-basilica (market-place and civic hall). Although the site had been previously investigated in 1907 and 1909, we felt that much remained to be understood about this monumental administrative and commercial centre that defines Roman urbanism in this part of Britain. The excavations revealed two-thirds of the basilica's great hall, each of the seven rooms behind the basilica, as well as the north-eastern corner of the forum (including the ambulatory and one of the shops around the forum piazza). Understanding the origins, functions and development of the forum-basilica at Caerwent is the primary objective of this research project, which will have a considerable contribution to make to the study of urbanism in Roman Britain.