What's On
Event

:

Roman Empire
2

&

3

June

2018

,

10am - 5pm
Cost
Adults £8, Child £6, Family ticket £25
Suitability
Families / Adults / Children
Booking
Tickets must be purchased in advance
Join us for a re-enactment spectacular at the Caerleon Amphitheatre on 2-3 June.
2000 years ago the Roman army were the greatest fighting force on earth - sweeping across the map with their state of the art weapons, armour, artillery and cavalry. Come and witness the spectacle of the army in action and have a taste of life in this far flung corner of the mighty Roman Empire.
Your ticket price includes all of the following items – it's the perfect way to spend a Roman day for the whole family in Caerleon:
Two shows in the amphitheatre:

Military Muscle - marching soldiers, artillery and horse cavalry displays.

Birds of Prey – nature's hunters in action with Black Mountains Falconry.

Talk to our trader about the exotic goods he brings from faraway lands.

Visit our doctor – he's at the cutting edge of medicine. Yikes!

Follow the latest fashion with a new Roman hairstyle, or get a fake wound to impress your friends with your battle scars.

Meet the Gladiators – the premier league sportsmen of their day.

Sign your little soldiers up for a marching session with the 'Junior Legion'

Find about more about the science behind the re-enactment from our Archaeologists.

'Have a go' archery – try your hand at this ancient sport.
Food and drink will be available to purchase at the event.
Date: 2-3 June 2018
Time: 10am-5pm
Price: Adults £8, Child £6, Family ticket £25 (2 adults + 2 children)
ALL TICKETS FOR THIS EVENT MUST BE PURCHASED IN ADVANCE
All tickets are non-refundable and cannot be exchanged for an alternative date or event.
Amphitheatre show schedule:
11-11.30am Birds of Prey
12-12.45pm Military Muscle
2-2.30pm Birds of Prey
3-3.45pm – Military Muscle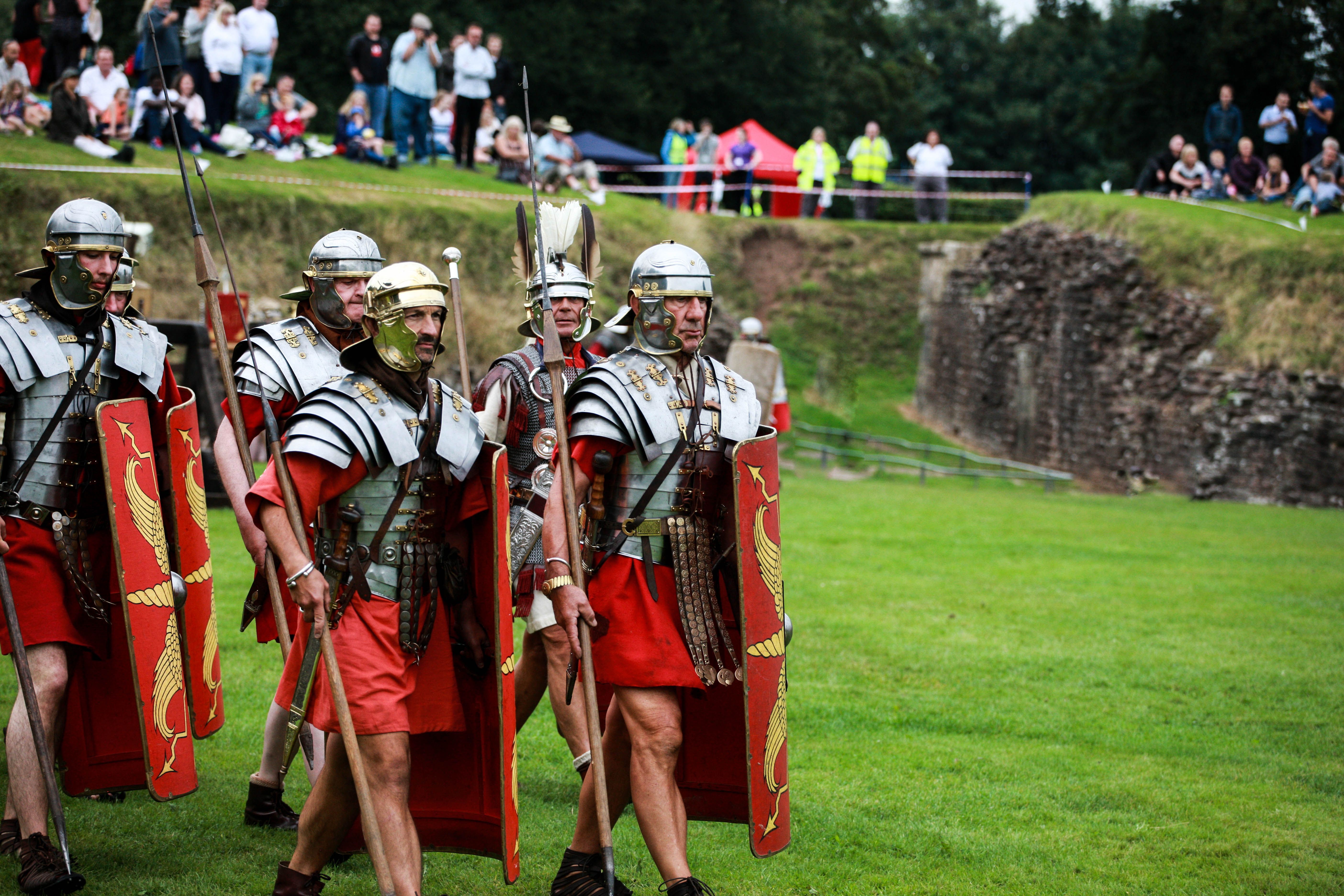 What's On