What's On
Event

:

Romans vs. Celts
22

&

23

June

2013

,

10am - 5pm
Cost
£3 per person, under 3'S free
Who is better in battle? The Romans or the Celts? You choose who wins!
Once you've heard both sides of the story, it's up to you to decide who'll win the skirmish – so choose carefully!
With craft activities and food, all based in the museum garden.
There will be a Roman and a Celtic camp. Both sides will tell you why they think they should win in a fight, but which will you choose?
Will you believe the Celts? They'll say they are the most fearsome in battle, that their courage is legendary (and has absolutely nothing to do with the strong drink) and that their women are equally good in battle as their men?
Or will you listen to the arguments in the Roman camp? They will tell you how discipline and structure are the way to win a battle.
Listen to the arguments, explore the camps and have a go at some of the crafts inside them. Then you can decide which side gets your vote – and watch the result played out before your eyes!
In the Roman camp you can visit the local doctor's tent and get yourself a fake wound to scare mum or dad, have a go at some Roman style marching and make a craft shield.
Head over to the Celtic camp and you can be painted like a Celt, have a go at basket making or watch some metal decoration.
Whatever you choose to do, there will be plenty to keep you occupied!
Camp open 10am – 5pm
Displays
Celts: 11.30am a 1pm
Romans: 12pm and 1.30pm
Final skirmish: 3pm
Voting: 12.30pm – 2.30pm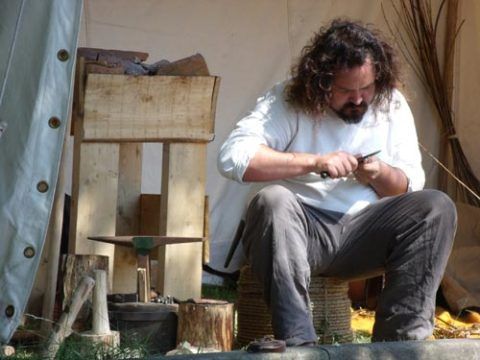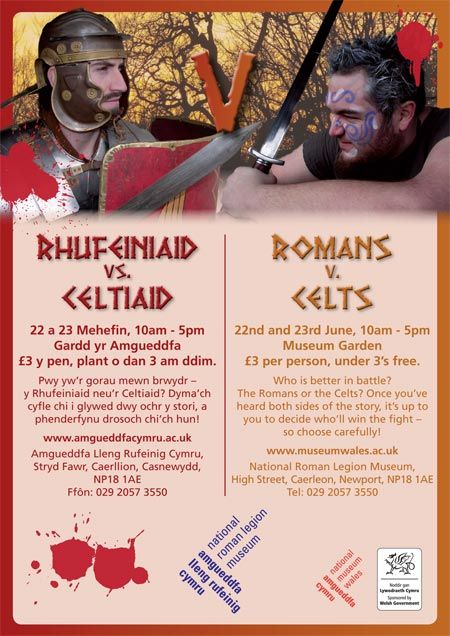 What's On