What's On
Event

:

Rome's Enemies
28

October

–

1

November

2013

,

11am - 4pm
Booking
Drop in. Last entry 3.30pm
The Roman Empire was hugely successful, partly because the Romans were good at nicking other peoples ideas and using them to get what they wanted!
A lot of other cultures had fantastic ideas and in our workshops we take a look at some of them.
The Celts are thought to have invented chain mail – just like the Roman Centurion wears; the Greeks had a whole range of Gods and Goddesses, who are very like the Roman ones.
And who were the best Roman archers? People from the Eastern Empire, the Parthians… Get the idea?
Have a go at making your own Celtic chainmail key ring, grind Egyptian grain or find out about Greek and Roman Gods and Goddesses.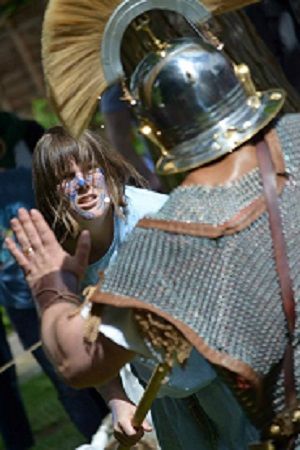 What's On