What's On
Event

:

Learning's not just for school! - Gran, Mam and Me.
14

June

2014

,

12pm, 1pm, 2.30pm and 3.30pm
Adult Learners' Week is held in May and June and is a celebration of lifelong learning. Originally confined to a week in May, it's burst its banks to cross not only two months but to include 'Family Learning' as well as just for adults.
Adults who continue to learn throughout their lives are healthier, happier and have greater self-confidence and self-esteem. At the Museum we're offering you the chance to try something different, either with the family through storytelling, through learning Welsh or just having a nose behind the scenes at the Museum!
Gran, Mam and Me
Take part in Family Learning Day at the Museum with storytelling sessions.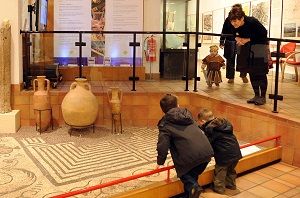 What's On