What's On
Event

:

Gardening – the Roman Way
Cost
£3 per person. Refreshments included.
Booking
Advanced booking. Phone (029) 20573 550

Enjoy a day in our beautiful Roman garden for this family friendly gardening day. Find out a bit about Roman gardens and plant up a bed. Bring a picnic!
At the Museum we have a fantastic Roman inspired garden. While not an exact copy of a Roman garden, it has elements of the formal town house gardens, such as you'd find in Pompeii, and the more rustic country kitchen garden. It has geometric shapes in the planting of the box hedging to highlight the formal and a profusion of plants. The plants have been carefully chosen to highlight the medicinal, culinary and ornamental types of plants available to the Romans. From black horehound for a cough, lovage for a stew to beautiful roses, all are at their best in June.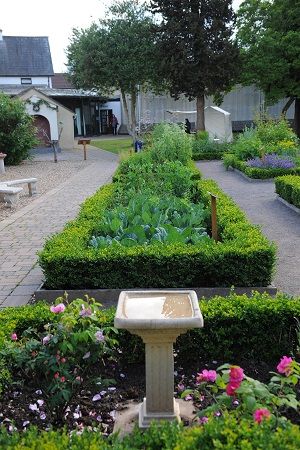 What's On