What's On
Event

:

Gore Blimey!
24

–

28

October

2016

,

11am – 3pm, last entry 2.30pm
From sponges on sticks to nasty niffs! Explore with us the rotten, bloody and mouldy side of Roman life.
With Halloween coming up, what better than a workshop on the nasty side of Roman life? When you visit a Museum, often the last sense you think about is smell, but Roman life would have been full of smells, nasty and nice.
Many people have heard of the Emperor wearing purple clothes, but that purple dye came from the mucus of a type of shellfish. It's said that even after the clothes were dyed and washed, the revolting smell of the shellfish was still on the clothes – would you fancy going around in clothes that smelt off rotten prawns?
And talking of fish, what about the Roman's favourite food, fish sauce? Making this stuff was so smelly that is was only allowed outside town walls – and not surprisingly since it's made from fish guts left to rot in the sun for three months!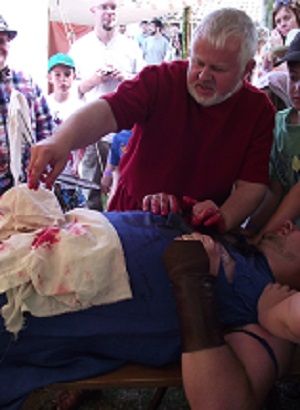 What's On