What's On
Event

:

Halloween
Booking
Advanced Booking. Phone (029) 2057 3550
Woo-Hoo! It's Halloween!! Celebrate the best night of the year as we play games and make crafts, with a prize fancy dress competition.
Looking at the origins of Halloween there is a debate over whether it is directly descended from the Celtic festival of Samhain, which is held at the end of October/start of November or whether it's been embellished. Samhain probably did take place, but quite how significant it was for the Celts is questioned. Certainly the modern traditions of trick or treating or carving pumpkins had nothing to do with it.
The Celts were said to have built large bonfires and lit new hearth fires from its embers. The word 'Bonfire' is said to have come from 'bone fire' – the practice of burning bones; maybe this was done to provide fertiliser for sowing the winter crops? Having a bonfire as part of a ceremony is a very old tradition, and is found in different cultures; leaping the bonfire is often used to 'cleanse' people.
Many later traditions are said to have origins from Samhain. These included the throwing of nuts on to fires; it is said that if they burnt brightly the thrower would live for another year and if they flared then they would be married within the year
This time of year would also have been very important for the Romans and on that same day they would have held a festival to remember their dead and also to honour their goddess of trees and fruit, Pomona. To do so they made offerings of apples and nuts, feasted and run races and played games.
People have always believed in ghosts and spirits, but many of the traditions surrounding Halloween are recent inventions of the American marketing machine. Although the customs of both Roman and Celtic Halloween may well not correspond exactly to what we do today, the appetite for being scared and enjoying spooky tales is the same.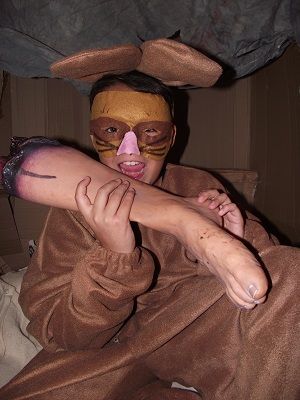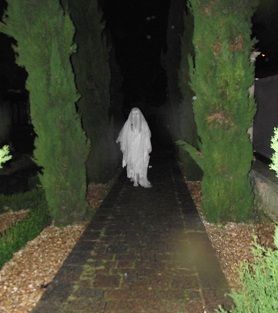 What's On