We are reopening!
We're delighted we can welcome you to the National Roman Legion Museum again from Wednesday 2 September.
All visitors will need to pre-book a free ticket for their visit. We are preparing our booking site at the moment, so please keep checking here for details or keep an eye on our social media.
What's On
Event

:

October Half Term
National Roman Legion Museum
Finished
30 October–3 November 2017,

Workshops at 11am, 12pm, 2pm and 3pm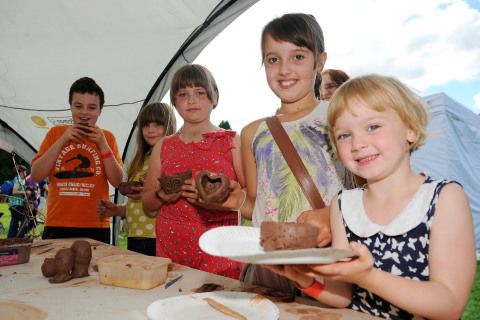 Make a Roman tile with a scary face on it, an antefixa, out of clay. You can add warts, fangs or horns, whatever you think will keep the ghosts and goblins away!
And while you're in the Museum, can you catch the 'Spookémons' living in the Museum using our special IPad app?
Antefixa were put on the edges of roofs to scare away evil spirits and offer protection to the house, very much like gargoyles. You find lots of different things on antefixa, not just faces, such as sun symbols or dolphins.
Call 029 2057 3544 to book.
What's On