We are reopening!
We're delighted we can welcome you to the National Roman Legion Museum again from Wednesday 2 September.
All visitors will need to pre-book a free ticket for their visit. We are preparing our booking site at the moment, so please keep checking here for details or keep an eye on our social media.
What's On
Event

:

Saturnalia
National Roman Legion Museum
Finished
9 December 2017,

11am - 4pm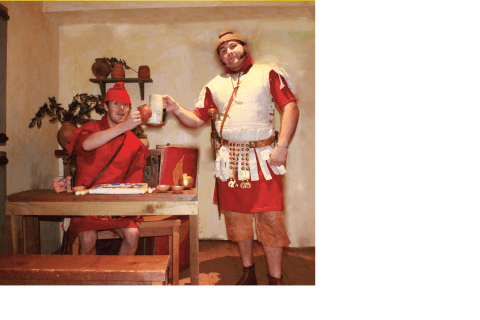 Join us in the Museum to celebrate the festival of Saturnalia, the Roman winter festival like Christmas. We'll be partying with food, playing games the Romans would played and making a craft sun as this was the time to welcome the return of the sun!
The celebrations are part of 'Christmas in Caerleon' with activities going on throughout the village during the day.
What's On