Coronavirus (Covid-19)
Following the latest announcement from Welsh Government, we are planning to reopen the outdoor grounds of St Fagans National Museum of History for a limited number of days each week from the beginning of August. Our six other national museums will open at a later date, which is yet to be finalised.
While our museums are closed, you can still engage with us here on our website. Explore our collections online, articles about our work and activities to do at home. Discover new stories and please share your own through engaging with us via our social media channels: Twitter, Facebook, Instagram.
If you have any enquiries, please contact us and we'll get back to you as soon as we can. Many thanks for your understanding and continued support. Take care and keep in touch!
What's On
Exhibition

:

For Better or Worse: Women at War
National Roman Legion Museum
Finished
2 March 2017 – 31 August 2018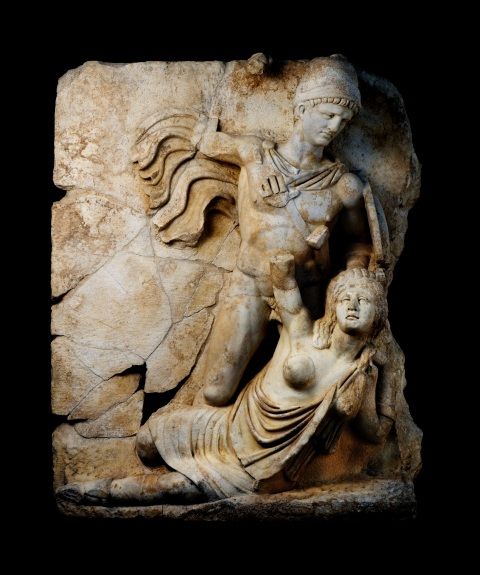 This display highlights the challenges and opportunities faced by women caught up in war.
It focuses on women's lives during the Roman period and during the First World War.
Our commemoration programme forms a key part of the Welsh Government's Wales-wide programme marking the centenary, called Cymru'n Cofio – Wales Remembers 1914-1918.
What's On