We're open!
Book your ticket here for visits on a Wednesday, Friday or Saturday.
All visitors will need to pre-book a free ticket for their visit, and follow health and safety guidelines, including wearing a face mask when at the Museum.
Please do not try to book or visit us if you are from a COVID-19 lockdown area.
We would like to encourage visitors to download the NHS COVID-19 App and scan the QR code as you enter our museums. The codes will be placed in public areas around the building.
Here's what you need to know
What's On
Exhibition

:

For Better or Worse: Women at War
National Roman Legion Museum
Finished
2 March 2017 – 31 August 2018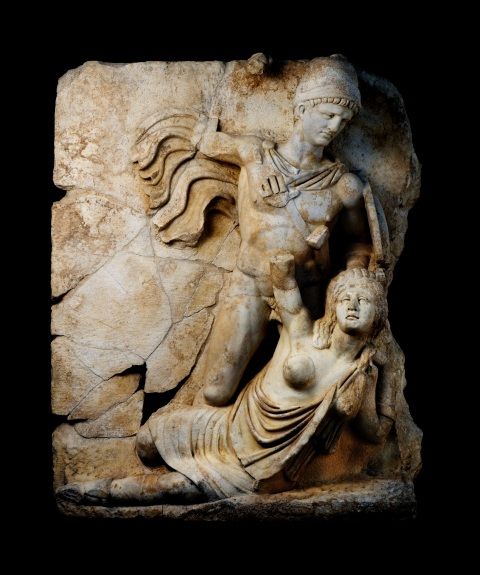 This display highlights the challenges and opportunities faced by women caught up in war.
It focuses on women's lives during the Roman period and during the First World War.
Our commemoration programme forms a key part of the Welsh Government's Wales-wide programme marking the centenary, called Cymru'n Cofio – Wales Remembers 1914-1918.
What's On