Coronavirus (Covid-19)
Our museums are closed due to the Covid-19 outbreak. As a public space, we will remain closed until the advice changes and all public programmes, public and private events are cancelled. The wellbeing of our visitors, staff and volunteers is our priority.
While our museums are closed, you can still engage with us here on our website. Explore our collections online, articles about our work and activities to do at home. Discover new stories and please share your own through engaging with us via our social media channels: Twitter, Facebook, Instagram.
If you have any enquiries, please contact us and we'll get back to you as soon as we can. Many thanks for your understanding and continued support. Take care and keep in touch!
What's On
Event

:

Soldier v Soldier
17 & 19–24 February 2018,

11am-1pm and 2pm-4pm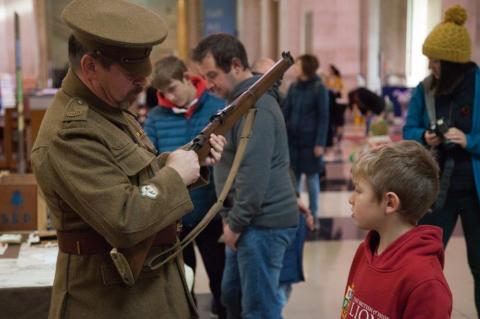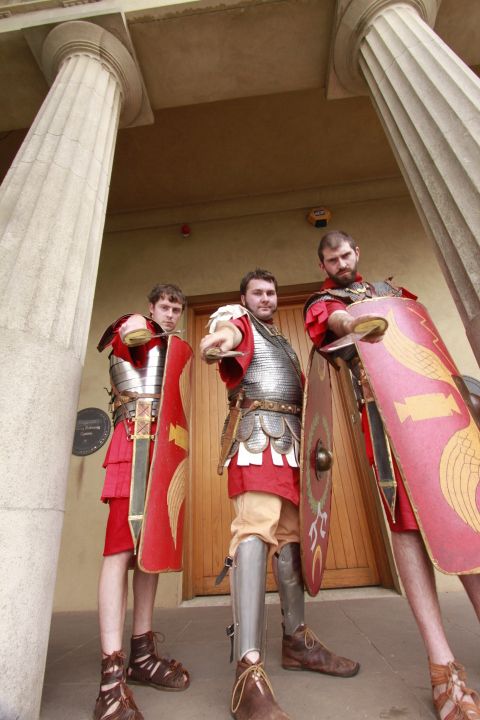 In this last year of the First World War commemorations we will look at a soldier of the time, his equipment and clothing and compare him to a Roman soldier.
Which soldier is better equipped? Which soldier's armour and weaponry is more effective? The soldier of 100 years ago, or that of 2,000 years ago?
Drop in and have a chat with our soldiers and make up your own mind!
What's On