What's On
Exhibition

:

Merched Chwarel Exhibition
National Slate Museum
Finished
17 July 2019 – 7 January 2020,

10am - 4pm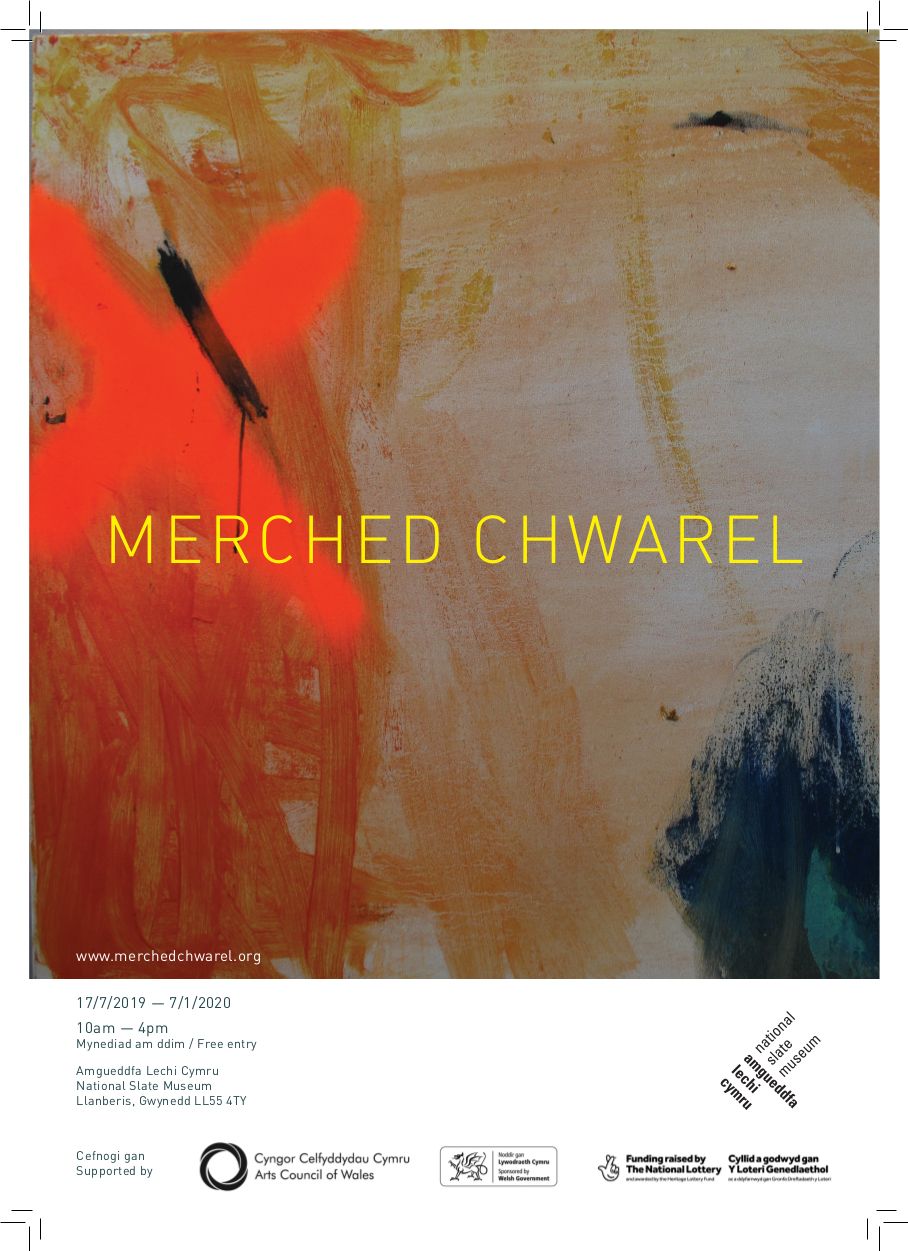 Merched Chwarel is a group of four artists: Marged Pendrell, Jŵls Williams, Lisa Hudson and Lindsey Colbourne, whose work is connected to the quarries of North Wales where they each live and work.
"We started working together in 2016 and have been joined for this project by the curator Jill Piercy. We developed our ideas with support from the Arts Council of Wales. The initial 'Research & Development' phase of our collaboration was used to search for traces of women's footsteps and explore physical presence in a previously male-dominated environment. Our process was based on walking together in the quarries alongside community engagement that developed a layered inquiry; exploring industrial heritage, identity, mapping, connection to place, language, mark-making and the response of contemporary Merched to the quarry legacy. Our ideas evolved during the Production grant phase in response to the question:
'Who are we, the Merched Chwarel of past,
present and future? How are our aesthetics, identity and connection to place, culture and language mediated by the quarries?'
As well as focusing on our individual and collaborative artistic process, our work has taken us out into the community, building ongoing engagement through our Canu Chwarel- Singing Slate workshops and presence at community events. We have also featured on TV and radio."
Our website is an integral part of our work, inviting stories, work by other creatives, events and commentary. Please check for events and dates: https://www.merchedchwarel.org
What's On