What's On
Event

:

DINO TRAIL
National Slate Museum
Finished
24 July–31 October 2017,

10am - 4pm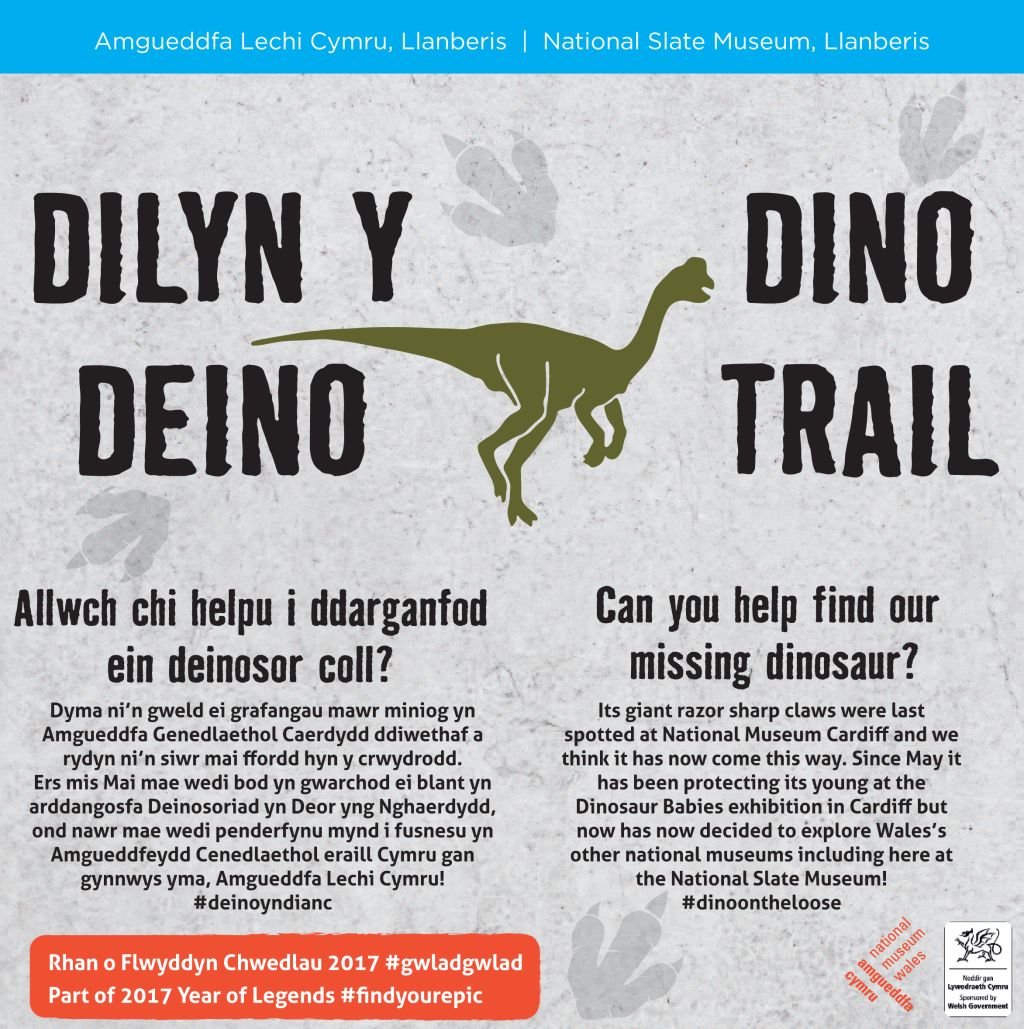 Can you help find our missing dinosaur?
Follow this family friendly trail to find out where the dinsosaur is hiding!
Its giant razor sharp claws were last spotted at National Museum Cardiff and we think it has now come to Llanberis. Since May it has been protecting its young at the Dinosaur Babies exhibition in Cardiff but now has now decided to explore Wales's other national museums including here at the National Slate Museum!
Find all the numbers in the trail to win a prize!
The trail is part of the Dinosaur Babies Exhibition at National Museum Cardiff 27.5.2017 - 5.11.2017
For more information visit:
https://museum.wales/cardiff/whatson/9487/Dinosaur-Babies/m.wales/dinobabies
#dinobabies #dinoontheloose
Part of 2017 Year of Legends
What's On