Staff Profile
Julian Carter
Principal Conservator, Natural Sciences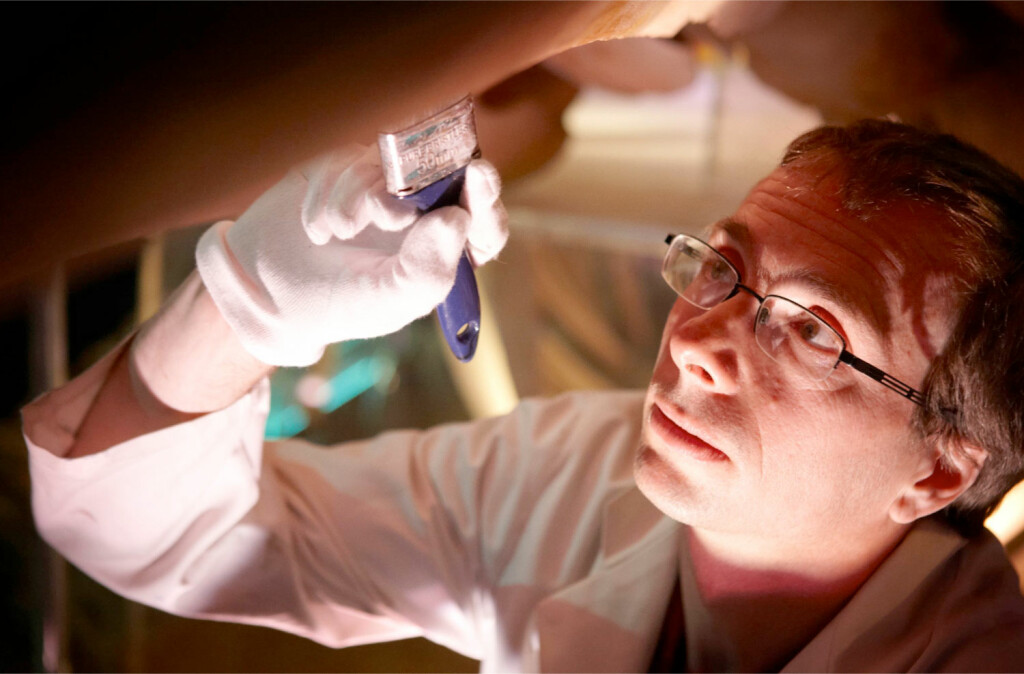 Contact Details
Julian Carter
Collections Services
National Museum Cardiff
Cathays Park
Cardiff
CF10 3NP
Phone: +44 (0)29 2057 3230
Staff Name
Julian Carter
Job Title
Principal Conservator, Natural Sciences
Areas of Responsibility:
Conservation and care of the Natural Science collections, with particular expertise in the zoological collections and the Blaschka glass model collection. Additional expertise in the British spider fauna and cave biology.
Qualifications, memberships and relevant positions
BSc (Hons) Environmental Biology (University off Wales, Swansea).
MPhil Biological Science / Conservation (Cardiff University).
Council member - Society for the Preservation of Natural History Collections).
Member – Natural Sciences Collections Association.
Research Interests
My main area of research looks at the preservation, care and conservation of museum natural science collections. Of particular interest is looking at how to improve the preservation of key bimolecular components such as proteins and nucleic acids, using methods such as FTIR spectroscopy to monitor chemical changes. Research is also focused to look at methods of improving conservation methods to allow more effective display and use of natural science specimens.
A secondary area of research is in the areas of spider ecology and the biology of cave systems.
Keywords
Museum conservation; zoological collections; DNA; molecular preservation; FTIR; fluid preservation; cave biology; arachnology.
Links
Selected Publications
Carter, J., Fowles, A., and Angele, C. 2010. Monitoring the population of the linyphid spider Porrhomma rosenhaueri (L. Koch, 1872) (Araneae: Linyphiidae) in Lesser Garth Cave, Cardiff, UK [PDF]. Cave and Karst Science, 37(1), pp3-8.
Jefferson, G.T., Chapman, P., Carter, J., and Proudlove, G. 2004. The invertebrate fauna of the Ogof Ffynnon Ddu cave system, Powys, South Wales, UK [PDF]. Cave and Karst Science 31 (2), 63-76.
Carter, J.D. 1998. Conserving invertebrate animal collections. SSCR Journal 9, 9-13.