Staff Profile
Amanda Valentine-Baars
Senior Laboratory Officer (Natural Sciences)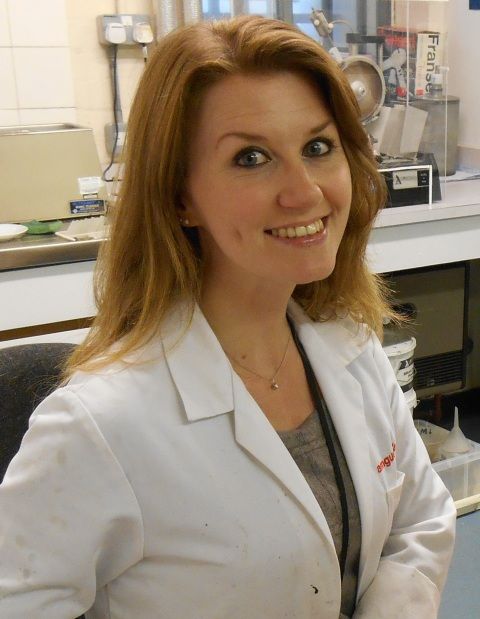 Contact Details
Amanda Valentine-Baars
Mineralogy & Petrology
National Museum Cardiff
Cathays Park
Cardiff
CF10 3NP
Phone: +44 (0)29 2057 3120
Staff Name
Amanda Valentine-Baars
Job Title
Senior Laboratory Officer (Natural Sciences)
Areas of Responsibility:
Geological Materials preparation, Laboratory Management and Health & Safety. Oversee XRD management.
Qualifications, memberships and relevant positions
BSc.(Hons) Earth Science.
Member of the Geological Curators Group.
Member of the South Wales Geological Association.
Research Interests
My technical work with geo materials guides my research interests towards developing techniques for the preparation and conservation of geological specimens. Currently I work on the conservation of historic thin sections, in particular methods for identifying and removing historic resins using non-hazardous techniques.
Keywords
Geological Materials Preparation, Petrological Thin Sections, Laboratory, Health & Safety, X Ray Diffraction
Links