The Tollhouse
16
What is this building?
This is a tollhouse.
It was the workplace of a toll collector who collected money from travellers who were mostly farmers, to use the roads.
Who worked here?
The first tollkeeper was David Jones of Dihewid in 1771 and he also lived here.
This tollhouse cost £40 to build which was very expensive and four times the price of a mud and thatch cottage.
It is comprised of one self-contained room – one end used for collecting tolls and the other as a living area where there is also a fireplace.
David would also have slept here in a box bed which would have kept out the draught!
This sign on the side of the building shows the various charges for vehicles and animals.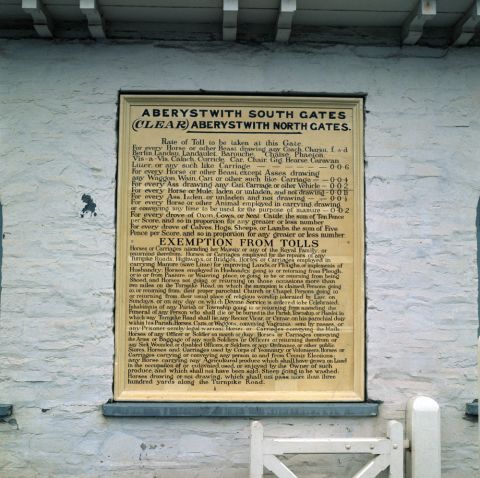 Where was the tollhouse originally built?
The tollhouse was originally in Penparcau, Aberystwyth and it was built in 1771. It remained open until 1889.
Why were the tollhouses built in Wales?
Even 200 years ago, and just like today, the cost of travelling was controversial!
At that time, turnpike companies were responsible for building and maintaining roads. They borrowed money from rich landowners to fund their maintenance and to repay the loan placed gates, chains or bars across the roads.
Farmers who used the roads the most, were poor and also paid rent to the landowners as well as a tithe (10% of their income to the Church). They would often paid tolls twice a day to use the roads.
Eventually this led to violence and rioting in West Wales – the Rebecca Riots.
The leader of the movement was Tom Rees and he borrowed a dress from a woman believed to be called Rebecca, giving the riots their name.
There is also the possibility that the name was taken from the Book of Genesis: 'And they blessed Rebecca and said unto her let thy seed possess the gates of them that hate thee.'
Men dressed as women with blackened faces to avoid being recognized and between 1839 and 1844, destroyed around 250 tollhouses and gatehouses in South West Wales.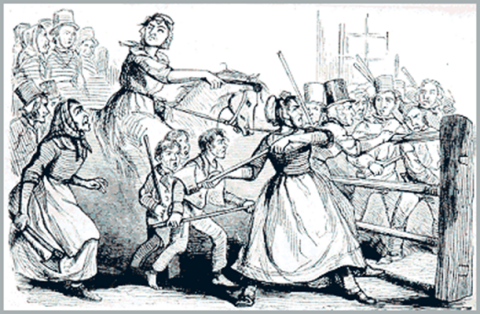 The army were sent in to deal with the situation and a number of people were arrested, jailed and leaders exiled to Australia. Despite this situation, the use of tollhouses continued for another 20 years.
When was the tollhouse rebuilt at the Museum?
The tollhouse was rebuilt in 1968.
Did you know?
'Hosts of Rebecca' by Alexander Cordell and 'The Rebecca Rioter' by Amy Dillwyn are novels based on the riots.
Dylan Thomas wrote the screenplay for the film Rebecca's Daughters in 1948 which was only released 44 years later in 1992. It starred Peter O'Toole, Paul Rhys and was directed by the Welsh director, Karl Francis.
The family of Rhodri Morgan, the former First Minister of Wales, had connections to the Rebecca Riots.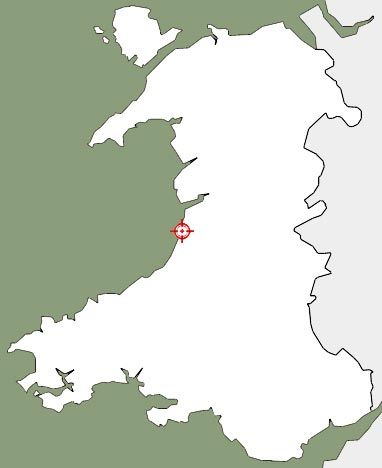 Building facts:
Original Location: Penparcau, Aberystwyth, Ceredigion (Cardiganshire)
Date originally built: 1771
Furnished: 1843
Dismantled and moved to St Fagans: 1962
Date opened to the public: 1968
Listing status: Grade 2