"It's important that there is a good interactive orientation space in the new building, [to know] where you are, what's here and how to get there."

Member of the Youth Forum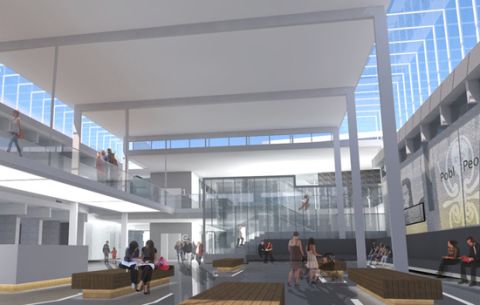 A new roof over the existing central courtyard will create a large, exciting, double-height space with access to all parts of the building. This welcoming area will complement the existing building and visitors will be able to circulate easily from one level to the next. It will create a thought-provoking first and last impression of St Fagans with large-scale hanging installations. The new courtyard atrium will be an iconic space where visitors can get their bearings, plan their visit and navigate the site.