"Although best known to the public for its re-erected historical buildings, St Fagans in fact holds the most comprehensive and wide- ranging collection dealing with daily life in the British Isles. Its collection of country furniture is the best in Britain, whilst those of costume, agriculture and crafts, and cultural life – music, folklore and customs – represent a treasure-trove of knowledge."

Dr Eurwyn Wiliam, MA, Ph.D, FSA
Chairman, Royal Commission on the Ancient and Historical Monuments of Wales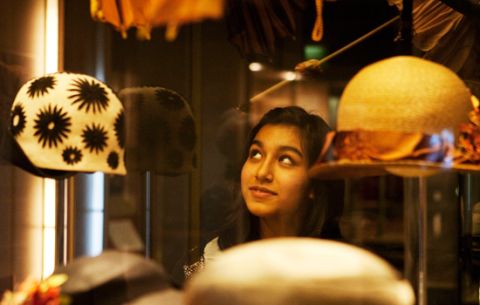 The redeveloped St Fagans will create a unique environment for learning. For the first time anywhere, national collections of archaeology and cultural, industrial and social history will be displayed together in an open-air museum. Innovative exhibitions, authentic historical buildings, archaeological reconstructions and skills-sharing activities will unlock the potential of our world class collections.
The new galleries will draw on collections that enable us to connect directly to the experiences of those who have lived in Wales over many thousands of years. The visitor will be able to explore and respond to items which tell diverse stories about Wales: from rare remains of early Neanderthal people to the spoken testimonies of people within living memory; from Iron Age masterpieces such as the Capel Garmon firedog to the unsung skills of country blacksmiths; from the early medieval Christian monuments to effigies of Hindu gods. Some of the collections are internationally unique, while for others their fundamental significance is in their very ordinariness.