What's On
Talk

:

Prehistoric gold: unlocking the secrets of our early treasures
St Fagans National Museum of History
Finished
7 March 2019,

7pm - 8.30pm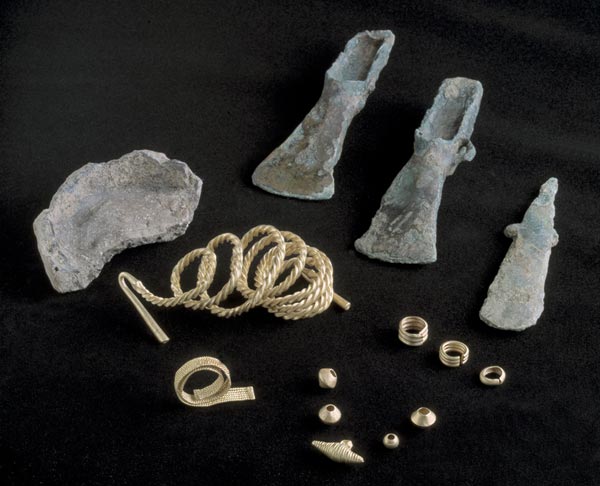 Gold has been treasured as a rare and precious material ever since it was first used in Britain nearly 4500 years ago. Bronze Age gold objects still dazzle and amaze us. But there is much that we still need to find out about them. This lecture, presently jointly by Dr Alison Sheridan (National Museums Scotland) and Dr Jana Horak (Amgueddfa Cymru – National Museum Wales), will explore gold objects from Britain and the possible sources of gold they were worked from. The lecture will be followed by an opportunity to view Bronze Age gold in the Wales Is… gallery.
This lecture follows a 2 day workshop where internationals researchers will explore ways to answer the outstanding questions about Bronze Age gold.
For more information on the project see:
Cost: Free* A refundable deposit of £3.50 will be required to secure the booking of each ticket – this will be refunded to your bank account within 5 working days of check in for the event.
What's On